Amongst 12 COVID-19 patients in Rakhine, 7 permitted to leave hospital, remaining 5 in good condition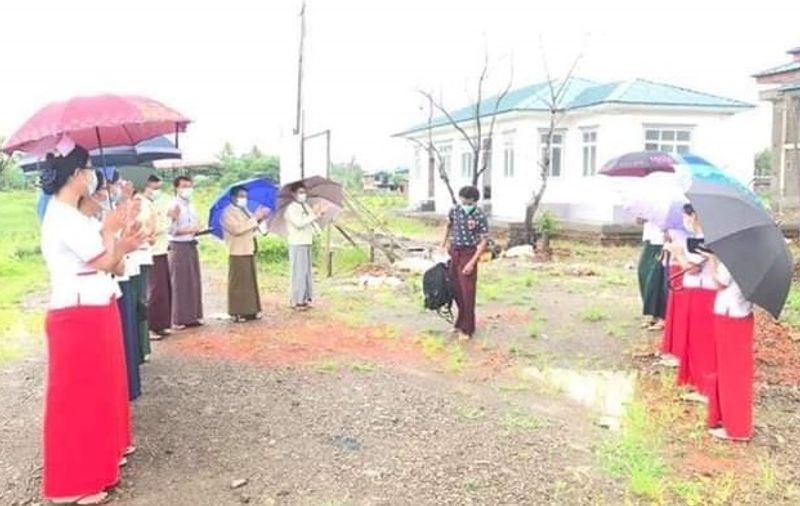 Tun Kaing (Taung Yin Kyun)

Narinjara News, 12 July 2020
Amongst the twelve people in Rakhine who have contracted the virus, seven have permission to leave hospital and the remaining five's conditions continues to improve, according to assistant director of Public Health Department for Rakhine state, Doctor Soe Win Paing who spoke with Narinjara.
Amongst those with permission to leave hospital are patient 188 from Thandwe hospital, patient 190 from Taungup hospital, patients 234, 244, and 237 from Maungdaw hospital and patients 250 and 262 from Buthidaung hospital, he said.
"If they get two consecutive negative tests results then they can leave hospital, we are following these instructions. However they will continue to be monitored for another week at the hospital. After that they can go home, although if they are not confident about staying at home then they can continue to stay in the hospital. So what this really means is that even though they have been permitted to leave hospital, they will still be under observation for another two weeks" Doctor Soe Win Paing explained.
Seven patients have tested negative twice and patients from Thandwe and Taungup have been discharged from hospital and are at home.
Although those patients in Maungdaw and Buthidaung hospital who have twice tested negative and have permission to be discharged, they will continue to be monitored at the hospital for another week. Four patients in Maungdaw and one in Sittwe hospitals are not permitted to be discharged. They are patients 248, 250, 263, 291 and 293.
According to the Ministry of Health and Sports announcement on July 10, two males aged 38 and 28 in Maungdaw township have again tested positive for the virus. It is understood that both had entered from Bangladesh.
(Photo – Patient 190 being discharged from hospital in Taungup)