Four injured after village shelled in Myebon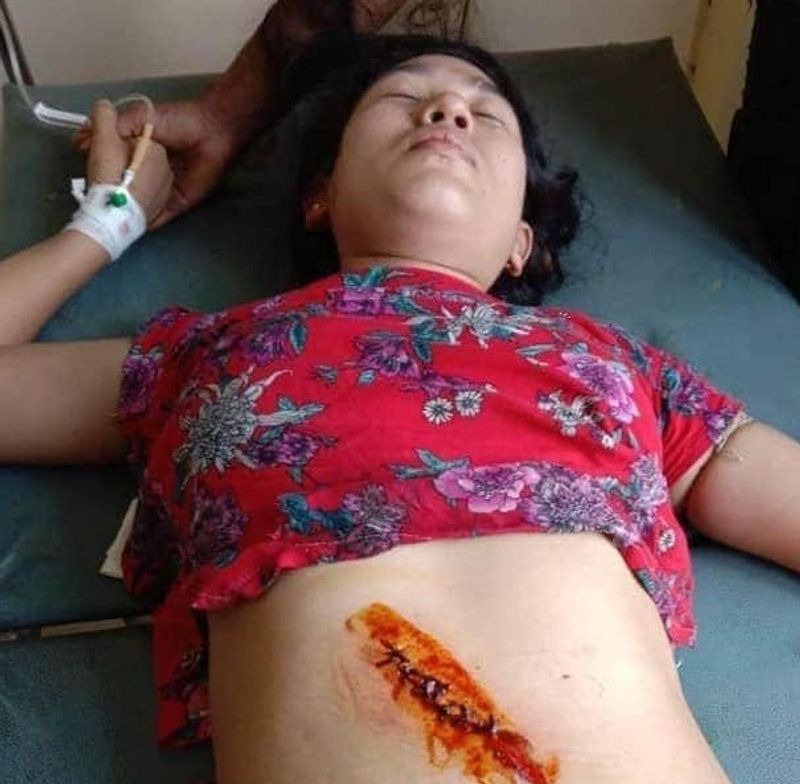 Kaing Lu Hla (Yoe Ma Myay)

Narinjara News, 27 July 2020
Four villagers were injured when artillery shells hit They Kantaung village in Myebon township, exploding minutes after a boat departed the village jetty, according to the wife of one of the injured, Daw Ma San Tin.
"A big boat with a roof covered by tarpaulins came to the village dock. The village elders stopped them, telling them to go away and not to go near the village. They asked if they had something to sell or unload, but the people on the board just left without saying a word. They said absolutely nothing about what they had come to sell, or what was onboard. About five minutes after the boat left, artillery shells were fired from the mountains. The shells exploded in the village. Four people were injured by shrapnel, including my husband. We took the injured by boat to Kandaunggyi Hospital. We don't know what will happen. Ask the village elders who fired the shells, " Daw Ma San Tin said.
The injured were 20-year-old Ma May Hla. U Maung Maung Than (45) years old, Ko Nga Lone who is in his twenties and U Tun Tun Thein (35).
"The shelling took place around 11 o'clock," he said.
"Three shells hit. One shell landed in-between our mother-in-law's house and another house. Another fell nearby. They said another hit Shwe Bang's house. While we were coming to Kandaunggyi we saw that the boat had docked at Ywa Thit Pagoda, "he said.
The person responsible for They Kandaung village could not be reached.
The injured are being treated at Kandaunggyi Hospital. Maung Maung Than was injured in the chest although she said that it is not life-threatening.
The author Maung Cherry from Kandaunggyi town said that villagers as well as the four injured people had left the village.
"The injured are now in the hospital," he said.
"Villagers have also fled. I think there are between 100 to 200. Some are living in relief camps set up in the city, while others are living with relatives. The village was shelled and they have fled in fear, "he said.
Fighting took place on July 25 near They Kandaung and Kazukaing villages, although no fighting was reported there on July 26.
Kazukaing Village Administrator could not be contacted.
Officials from the Tatmadaw's True News information unit could also not be reached.