The mother requests to see her son, detained incommunicado for 20 days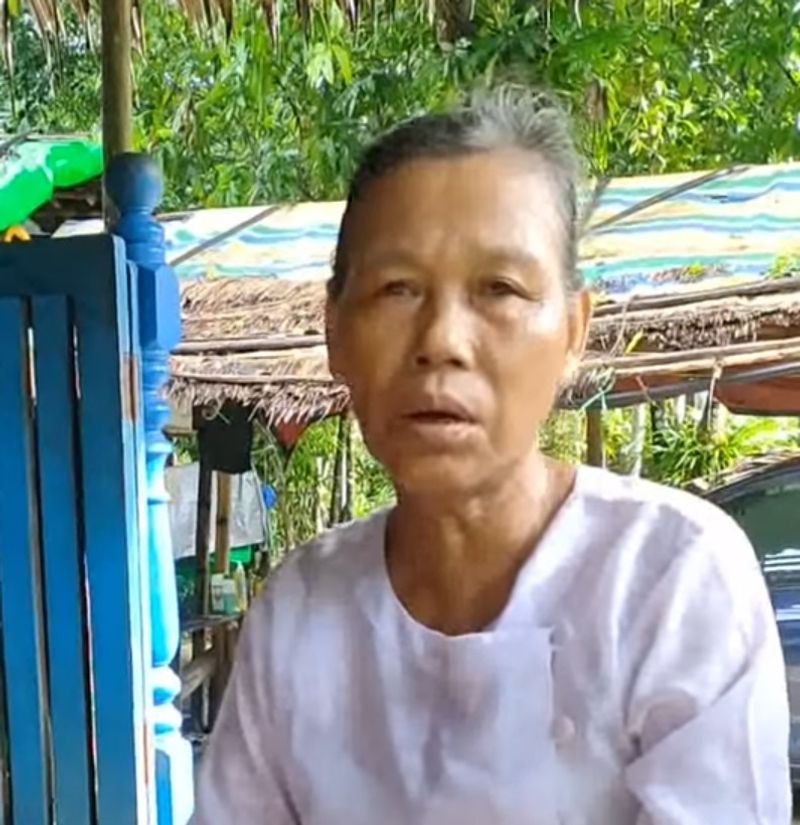 Ein Soe Hpyu
Narinjara News, 29 July 2020
Maung Aye Naing, 25, from Zin Chaung village in Kyaukphyu Township, was detained more than 20 days ago by Tatmadaw troops and family members have had no contact with him do not know of his whereabouts. Since he is being held incommunicado, his mother, Daw Htwe Khin, has requested permission to see him.
"My son has been detained by soldiers for over 20 days. I heard that he was taken to Battalion 34 in Kyaukphyu, but I don't know what has happened to him. I am worried because I haven't seen him. He runs a mobile phone and photocopy shop in Zin Chaung. He supports me. Shouldn't he be handed over to the police to find out if he is guilty or not? I don't know what is going on now, I feel like I am going mad, "said Daw Htwe Khin.
Maung Win Naing, 25, from Thanchaung village, runs a phone repair shop and a photocopy shop in Zin Chaung in Kyaukphyu Township.
On the morning of July 7, Ko Maung Win Naing was arrested along by Tatmadaw troops with Zin Chaung village residents U Maung Aye Naing, 38, U Win Thein Aung, 45, and U Aung Saw Tun, 55.
Win Thein Aung and Aung Saw Tun were later released, but Maung Win Naing and Maung Aye Naing continue to be detained by the military and their whereabouts are still unknown, according to their families.
"I want the detainees to be dealt with in accordance with the law," she said. "It has been more than 20 days now. I am very worried because I could not get in touch. Authorities and lawmakers have been notified of their disappearance, "said Daw Htwe Khin.
Kyaukphyu Township State Hluttaw representative U Kyaw Lwin said that the families had come forward and notified him.
"I was contacted by the families. I understand that no contact has been made yet. They are worried," he said.
Kyaukphyu Township Administrator U Aung Naing Oo also confirmed the arrests.
"I know those two but I don't know where they are. I knew the incident after the administrator in the village informed me. If they are interrogated and found not guilty, they will be released. If that happens, then we will take action, "he said.
Kyaw Zaw, a police lieutenant from Kyaukphyu Township police station, said that they had not yet been handed over to the police station. He said he knew nothing about their current arrest.
Brigadier General Zaw Min Tun, secretary of the Tatmadaw's True News information unit, and Major General Tun Tun Nyi, vice-chairman, were not available for comment.
After nearly two years of fighting between the AA and the Myanmar Army in Rakhine State, more than 200 civilians have been killed and more than 500 wounded, and many more detained and arrested.