Two civilians killed, one seriously injured in Ann landmine explosions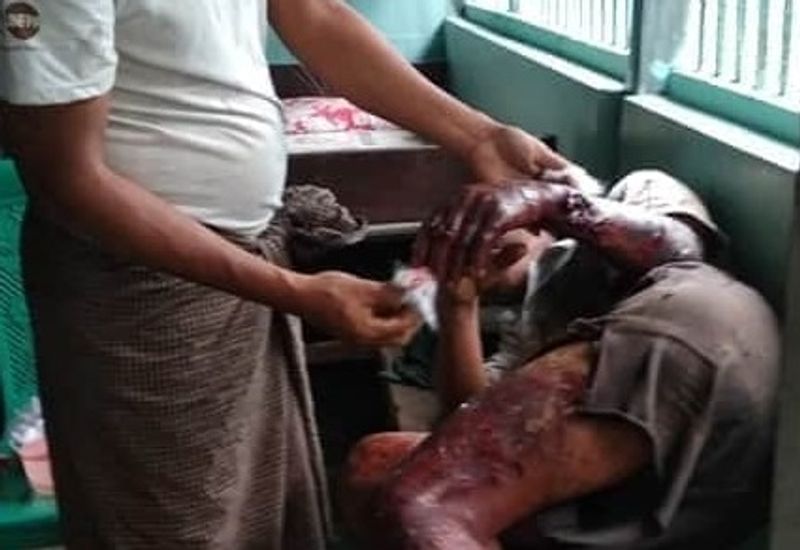 Tun Khaing (Taungrun Kyunt)

Narinjara News, 31 July 2020
Two civilians were killed and one was seriously injured in two landmine explosions taking place in Ann township of Rakhine State.
The victims were identified as Maung Tin (60 years old) and Ko Supar Chay (28). On the other hand, San Win (48) was seriously injured.
They all hail from Jait Chaung village under Kazuu Kai village-tract under Ann Township where the western command headquarters is stationed.

According to the family members, Maung Tin went to his garden to pick up fruits (Da Nyin Thee) on 29 July morning, but he did not return back. Worried well-wishers and villagers started searching him and arrived at his garden, which is one mile east of their village, by next morning.

They found Maung Tin's injured body in the garden at around 1 pm of 30 July. As they prepared to bring his body to their village, another landmine exploded. It injured two villagers namely Supar Chay and San Win. Later Supar Chay succumbed to injuries on way to the village.

Kazuu Kai village-tract leader U Khin Than Maung confirmed that two persons died and one got injured in explosions.

"Nobody knows who planted those landmines in the garden. Injured San Win has been admitted to the military hospital in Ann town," added Khin Than Maung.

The locality often witnesses incidents of fierce fighting between the Myanmar security forces and armed Arakan Army members that compel the scared villagers to flee for safer places.

The clashes resulted in the killings of around 300 civilians since November 2018. The conflict also left 600 civilians injured in different localities.

According to the Rakhine Ethnics Congress (REC), over 30 civilians were killed and 100 others wounded in landmine explosions taking place across the State since December 2018.