Stalls and jewellers close in Mrauk-Oo as gunfire erupts on the town's outskirts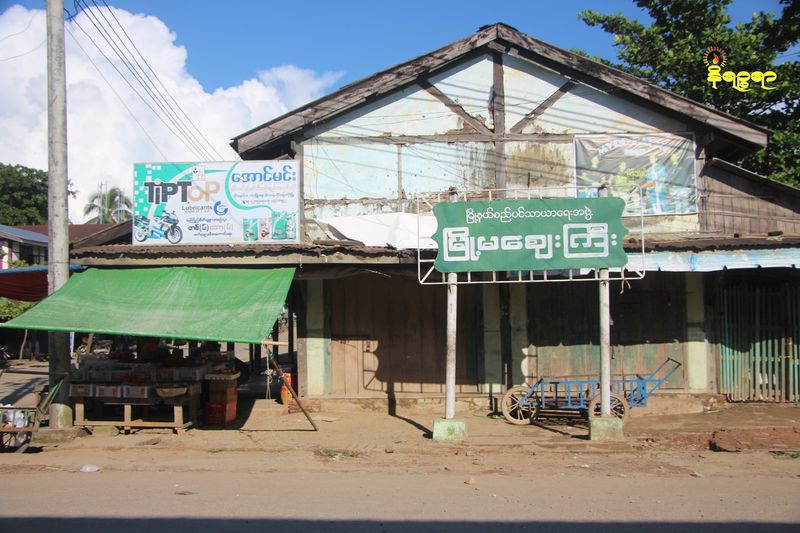 Narinjara News, 5 August 2020

Gunfire was heard on Tuesday from the direction of the Ko Thaung (90,000) pagoda outside Mrauk-Oo, causing market stalls and jewellers to shut up shop, according to local residents.
"I heard the gunfire start at around 11 o'clock," he said. "I heard it coming from the direction of 90,000 pagoda outside the town. Jewellers, grocers and phone shops have all boarded up. Stalls in the market have also closed, "said a local.
The local said it was not easy for residents to determine what was the reason for the shooting, or if there had been a clash.
U Saw Phyu Thein, a resident of Mrauk-Oo, heard that a mine had exploded on the outskirts of the town. He said all shops were closed.
A woman living in Chin Pyantaw Winwa village in Mrauk Oo township spoke to Narinjara. "I heard the first mine explode. Then I heard gunshots. The shooting was very close to us. It was past 11 o'clock in the morning. They were shooting from the hills near the entrance to the Golden Cave, near Zawtithara Monastery and Shin Kyar Man Aung. I don't know if it was a battle or if they were just shootng. I heard it for about an hour," she said.
She said that the villagers in the vicinity had not fled their village. About an hour after the gunfire stopped, people were seen walking about, going about their business.
Fighting frequently breaks out near Mrauk-Oo town, and on July 30, heavy fighting broke out between the Tatmadaw and the AA between Mrauk-Oo town and Ouk Paw Kan on the way from Mrauk-Oo town to Kyawtaw.