No testing yet for twenty-six people in Pauktaw who came into contact with confirmed COVID-19 patient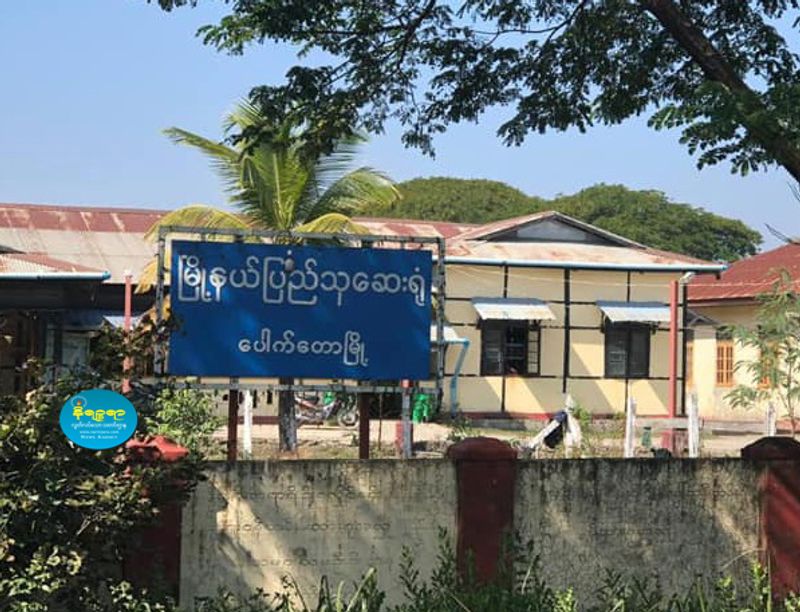 Tun Khaing (Taung Yin Kyun)
Narinjara | August 26, 2020
It is reported that 26 people in Pauktaw Township have yet to be tested despite having come into contact with someone infected by the virus five days ago. Meanwhile, the health minister said in a statement today that 13 people had been diagnosed with the coronavirus in Pauktaw Township.
Those 26 are local people living in Sin Tet Maw village, Beronga island in Pauktaw have yet to be tested despite coming into direct contact with an NGO worker who has since tested positive for COVID-19, patient 377. The people have reportedly not had nasal or throat samples although they have been placed under quarantine.
Dr. Ko Ko Aung, a doctor from Pauktaw Township, said, "We have a plan to take samples from them but even in Pauktaw where there are more than 200 returnees from Sittwe we have not been able to finish screening. We do not have many staff. There are still a lot of people in the city who need to be tested. After testing is completed here, if the weather permits, I will go to Sin Tet Maw," he told Narinjara.
Dr Ko Ko Aung added that he was not able to visit the island to carry out the testing due to bad weather and strong waves.
Of the 26 people, 20 men have been asked to quarantine in a monastery, while the other six women had rented a house where they were separated.
U Kyaw Htay, the administrator of Sin Tet Maw village, said they were concerned that those under observation had not been tested.
"There are 26 people who are in quarantine," he said. "The health officer here has been able to take their temperature. But measuring heat alone is not reliable. I want them to be tested. It's difficult for the people in quarantine, they're not allowed to stay in the school, "he said.
He added that there was serious concern about the spread of the virus since the residents in Sin Tet Maw village had not respected instructions about not going to Sittwe and not mixing with people in Sittwe.