Commission announces election campaigning to begin on September 8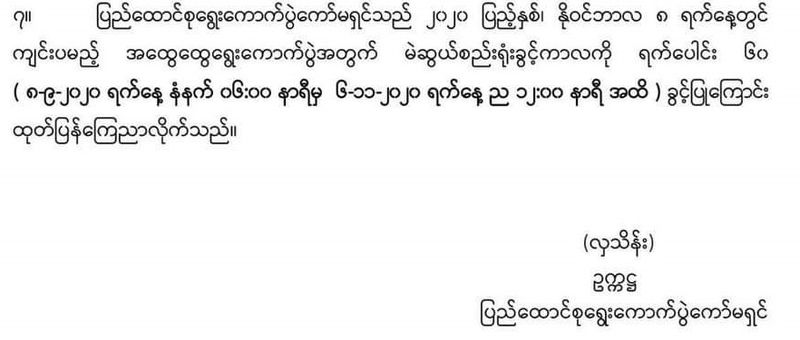 Khaing Lu Hla (Yoma Myay)
Narinjara News, 7 September 2020
The Union Election Commission (UEC) announced on 6 September that the campaigning period for the general election on November 8, will begin at 6 am on September 8th, 2020.
The election campaigning period is 60 days and will run from 6 am on September 8 to 12 noon on November 6.
Union Election Commission directives concerning election rallies and campaigning (Directive No. 1/2014) as well as to amend such directive stipulates that the directives of the Union Election Commission dated May 26, 2020 need to be respected.
Additionally, the guidelines have been set out for political parties and candidates to strictly adhere to the directives concerning electoral ethics, the general election as well as health-related standard operating procedures concerning time and place in relation to the COVID-19 disease prevention and control.