Myanmar Ambassador summoned by Dhaka over military deployment near border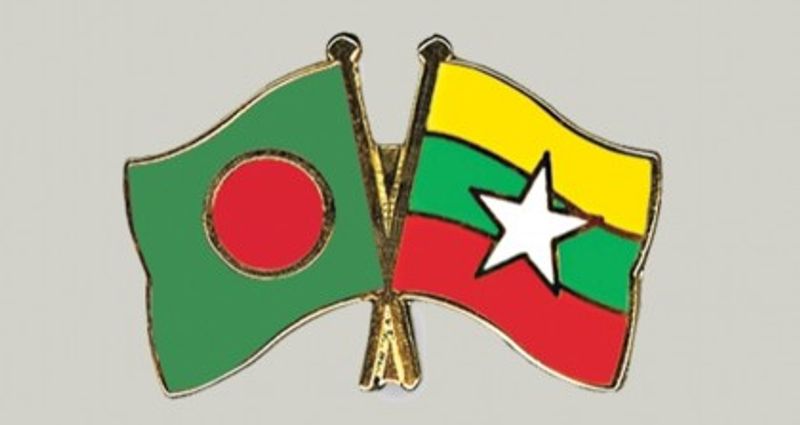 Narinjara, 14 September 2020

Bangladesh government in Dhaka summoned Myanmar Ambassador Aung Kyaw Moe to lodge a protest against the visible movement of Myanmar security forces near to the international border between the two neighboring countries.

Dhaka based media outlets reported that Myanmar troops were deployed since Sunday near to Bangladesh-Myanmar border areas.

Bangladesh foreign affairs ministry has taken it as its call and summoned the Myanmar Ambassador based in Dhaka.

"We have expressed our concerns to the diplomat (Aung Kyaw Moe) over the military movement at Rakhine border," said Delwar Hossain, director general (Myanmar wing) of Bangla foreign ministry.

He also handed over a letter of protest against such mobilization of forces along the international border to the Ambassador on Sunday afternoon.

Dhaka also asked the neighbouring country to stop any kind of provocative activities and proposed for talks to resolve bilateral issues, said a report published in the acclaimed Bangla newspaper Prothom Alo.

United News of Bangladesh reported that Dhaka was observing movements of Myanmar military forces on fishing trawlers close to the maritime international border since Friday.

Myanmar government in NayPieTaw recently deployed troops along the border as a precautionary measure against any possible unrest as the Burmese military launched a heavy crackdown on Rohingya Muslim residents in Rakhine State three years back forcing 730,000 Rohingya people to enter Bangladesh.

Since 2017, Bangladesh has been supporting over one million religious refugees from Myanmar in makeshift camps across its southeastern district of Cox's Bazaar.