Muslim woman and man injured in navy artillery strike in Kyauktaw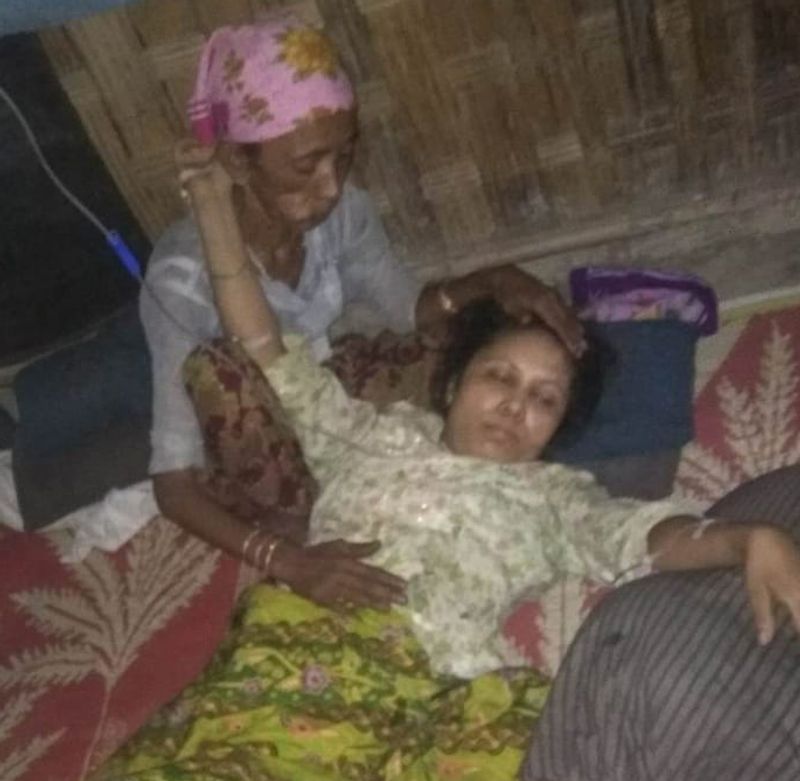 Ein Soe Hpyu
Narinjara News 15 September 2020
A Muslim mother of two and a man were injured in an artillery strike on their village. They were both injured by shrapnel from shells on Sunday in Kyauktaw Township, Rakhine State.
The injured are Daw Nura Hajara, 30, mother of two from Gopi Daung Village, Kyauktaw Township, and Mamas Sultan, aged 22.
Mamat Sultan said "I was hit by artillery shells fired from the navy. It was about 4:40 in the morning. I did not dare to go out and see how many navy boats there were. The navy boats were coming down the Kaladan River from Kyauktaw. The artillery shell came through the roof of my house and hit me. In another house, a mother of two was injured. She is being treated by a midwife. She has provided medicine, "he said.
Daw Nora Hajar was wounded by shrapnel in the right arm, legs and back. Mamas Sultan was injured in the right leg and hand and said he was preparing to go to Apaukwa Station Hospital.
A Rakhine man who did not want to be named said, "the Muslim village of Gotpi Daung, which was hit by the shells, is connected to our Rakhine Gotpi Daung village. As the navy sailed along the river early in the morning, it just opened fire along the way. This is how the navy sails along and fires at suspicious targets. I went to see for myself. Two were injured, though not seriously, "he said.
U Tun Win, a Pyithu Hluttaw (People's Assembly) member from Kyauktaw Township, said, "two Muslims from Gotpi Daung village were reportedly injured by the shooting from the navy. The villagers contacted me and told me. We have not been able to contact the victims yet," he said.
Rakhine State Minister of Security and Border Affairs Col. Min Than and chairman of the Tatmadaw's True News information unit, Maj. Gen. Zaw Min Tun did not respond to calls concerning the government's response to the villagers' claim that the civilians had been shot at and wounded by the navy.