Nine Indian fishermen rescued near Sittwe port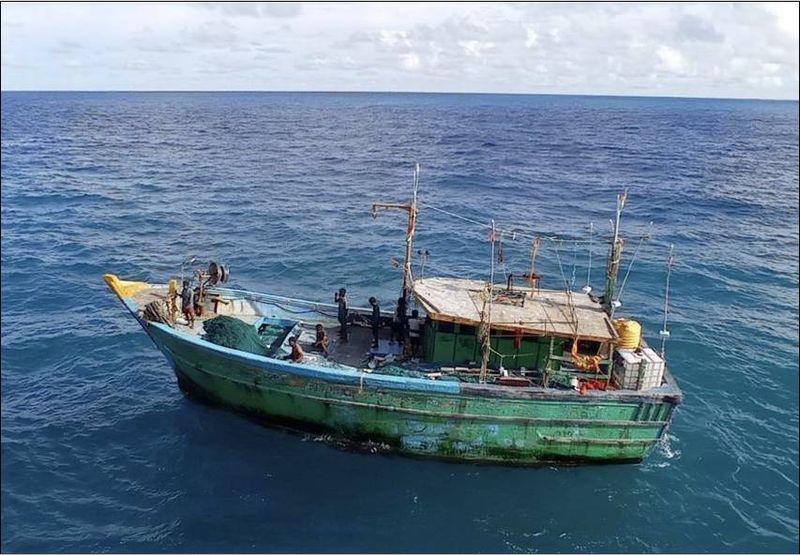 Narinjara News, 16 September 2020

Nine Indian nationals were rescued by Myanmar navy authorities from the sea, 18 miles west of Sittwe port, by 13 September evening, said Tatmadaw True News.

They were sailing a fishing boat with the Indian national flag furled on it. The engine of the boat (length 70 feet, width 15 feet, depth 4 feet) went out of order and it was floating on the sea.

A placard reading JAI SRI GANESH was fixed to the boat.

All nine rescued fishermen from Tamil Nadu province of India were provided necessary relief items with urgent medical kits. They are also offered food items.

It is learnt that those fishermen left Chennai coast on 23 July for the deep-sea fishing activities. They were expected to return back by 7 August but when they did not turnout, multiple Indian agencies started searching operations. Emergency messages were sent to Bangladesh, Myanmar and Thailand.

It was learned that the Rakhine authority had informed about the incident to the Chennai based marine search and rescue center in southern part of India.

Moreover, India's naval envoy to Myanmar, Prashanth Mohanan was contacted and the preparation to hand over those fishermen to responsible authorities is presently underway.

( Photo by Tatmadaw True News)