Armed conflicts continue in Covid-19 stricken Rakhine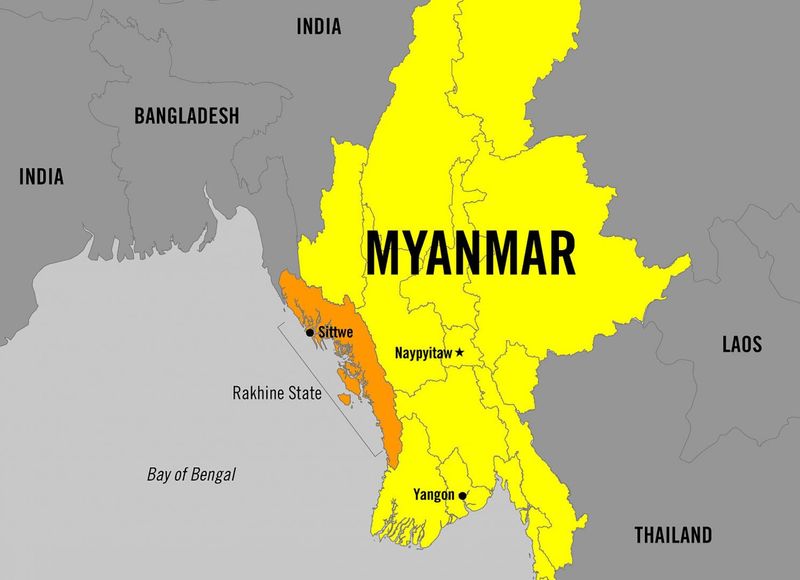 Narinjara News, 19 September 2020
Incidents of fighting between the Burmese Army personnel and Arakan Army (AA) members continue in Rakhine State of Myanmar even after the Covid-19 pandemic hit the bordering State.

Two townships namely Buthidaung and Rathedaung witness the armed conflicts at a time when
 the Covid-casualties increases in Myanmar sharply.
Fighting incidents took place at Nyaung Chaung mountain pass (road) under Mayu mountain range in the southern Buthidaung on 16 and 17 September 2020.

A local villager from Natala model village in Kant Kaw Myaing area informed that the first incident of fighting took place on September 16 at Do Tan Chaung locality. Next day, the fighting shifted to Nyaung Chaung Taung Kyaw road.

Local sources revealed that the surrounding areas of Nyaung Chaung mountain road, presently under construction, witnessed the fighting incidents. It continued for only for 20 minutes after the noon on the first day. The second day's fighting lasted for a few hours after it broke out in the afternoon.

Military Battalion 551 even fired three artillery shells during the operation. No immediate information about any casualty is available with Narinjara News. However, most of the Natala model village residents fled their place for taking shelter in adjacent safe villages.

Meanwhile, Tatmadaw True News also admitted that shootouts broke out between the government forces and AA members in Rathedaung township on 15 and 17 September.

Three warship vessels under Tatmadaw operations, which were carrying regular items through Mayu river in Rathedaung and Sittwe townships were attacked by AA members nearby Shwe Laung Tin village at around 5 pm on 15 September.

Later on 17 September, AA members attacked the security forces at around 10 am near the same village. The attackers started firing with small arms and later used heavy weapons. The soldiers also responded promptly. Some soldiers are also understood to get wounded in the incident.

One rice mill owner was killed and two elders sustained injuries in the incident as they were hit by artillery shells. 

UN Secretary-General António Guterres has recently called on a global ceasefire to focus on 'the true fight of our lives' (read the ongoing Covid-19 pandemic). He pointed out that the novel corona virus does not distinguish anybody's nationality or ethnicity and it attacks everyone relentlessly even at the time of a war.