Arakan National Party's campaign speech censored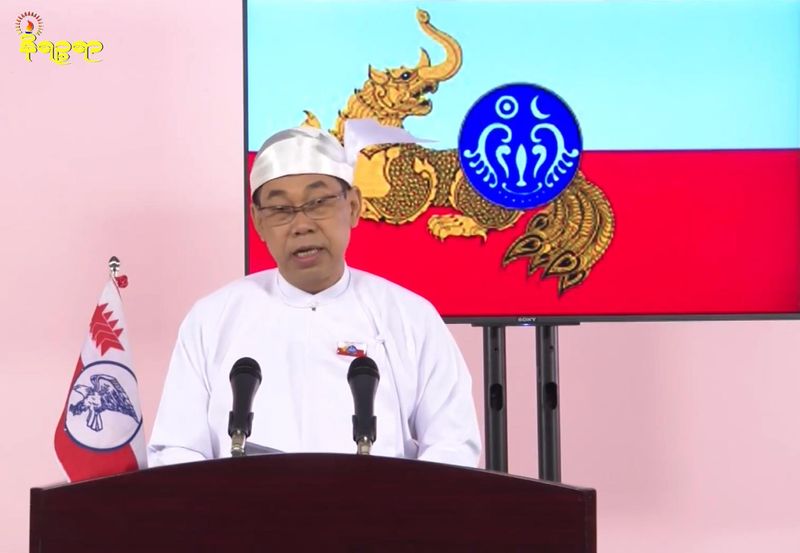 Saung Zarchi
Narinjara News, 27 September 2020
The Union Election Commission (UEC) has reportedly censored a campaign speech from the Arakan National Party (ANP) that was broadcast on state-run media.
ANP chairman Thar Tun Hla said "The party understands the fact that when it comes to the electoral ballot there will be disappointment, pain, confusion and difficulties in making decisions and yet in the midst of the current tragedy in Rakhine we are being censored. In Rakhine State, the Arakan National Party won a majority in the 2015 election, but was not allowed to form the state government due to the constraints of the 2008 constitution".
"They removed the part saying that we are trying to build on the national rights of the Rakhine people that have been eroded and lost over the generations. And they changed the words from 'ongoing civil war in Rakhine' to 'internal armed conflict'. And they censored other short words," he told Narinjara.
He said the censorship of campaign speeches broadcast by political parties through state-owned media was not a good sign for a country on the path towards democracy.
"This censorship is undermining the very essence of democracy and freedom of expression," he said.
"This is not a good sign for the country's future politics. At a time for political liberalization, it is not appropriate for the election commission to impose restrictions - the government which set up the commission, declares itself the people's government. Even at this time, the fact that even 15 minutes of television broadcasting is so strict is not a good sign on the path to democracy."
Other political parties have also been censored by the state-run media, and the New Society Democratic Party has withdrawn its content from state-run broadcasts, citing content being censored from its speeches.
The censored version of the Arakan National Party (ANP) speech was broadcast on state television and radio for about 15 minutes at 7 pm yesterday, September 24.
"This is the time for campaigning," he said. "The Rakhine people in rural areas are currently completely unaware of the election. Some townships do not have internet. Although some points were censored and cut out, the speech was broadcast on television because we thought it would be beneficial for them to know even just a little bit rather than nothing at all," U Thar Tun Hla said.
The Union Election Commission (UEC) announced on July 23 that it would revise the contents of the speech if necessary and issue permits concerning political parties broadcasting their policies on state-run television for the election.
The commission issued a statement urging adherence to nine points, including speeches that do not respect the constitution and existing laws; Speeches that tarnish the image of the State and speeches that could provoke ethnic and religious conflict.