Died in military custody, taxi driver's body handed over to family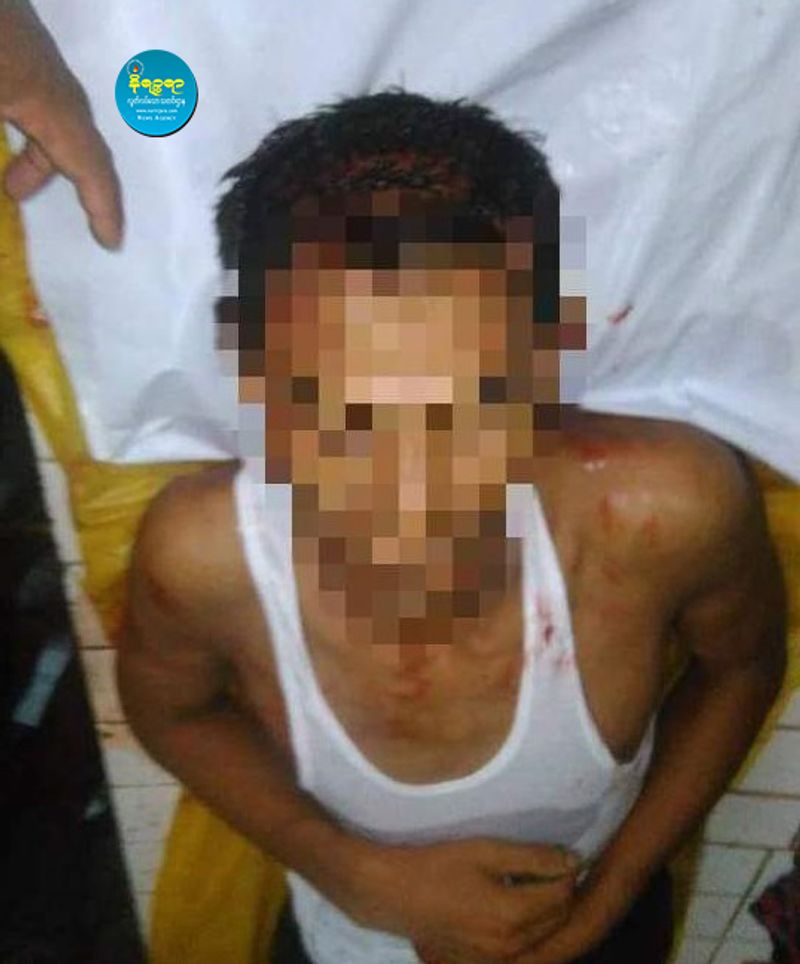 Soung Zarchi
Narinjara News, 29 September 2020

The body of a three-wheeler taxi driver, who died in the military custody, was handed over to the family by the police from Mrauk-U hospital.

The victim, identified as U Aye Kyaw (38 years old) from Myo Thit Ward in Mrauk-U, an ancient city of Arakan, was arrested by the security forces on Sunday and his dead body was sent to the hospital on 28 September afternoon.

Aye Kyaw was picked up the security personnel in the morning hours as he rode his three-wheeler taxi to the front of Battalion number 377 located between Aung Mingalar ward and Baung Dut ward in Mrauk U.

"He (Aye Kyaw) was driving his vehicle with an elderly passenger to Na Htin (Khami) village when he was detained by the Tatmadaw soldiers. He was then taken to the battalion compound. Next day his body was sent to the hospital at around 4:30 pm," said his uncle U Athwe Chay.

He also added that Aye Kyaw was actually carrying the elderly woman, who broke one of her arms, to Na Htin village for traditional treatments. First the security personnel stopped the vehicle and asked his name. Later he was taken away to their compound, added his uncle.

Family members allege that Aye Kyaw's body showed injuries on both of his hands and head, seemingly hit by hard items. Aye Kyaw left behind his wife and two minor (6 years and only 5 months) daughters.

U Kyaw Kyaw, Mrauk-U welfare association chief informed that the officials from Battalion number 377 called him by 3 pm to take the body to the hospital. Accordingly he went there and accepted the body for autopsy and later handing over to the family.

Mrauk-U township State Hluttaw representative U Tun Thar Sein said that Aye Kyaw was an honest individual. The soldiers handed over his body to the police for finally shifting to the hospital.

Narinjara reporter tried to contact General Zaw Min Tun, chairman of Tatmadaw True News through telephone but he was not available for any comment over the matter.

Lately, Tatmadaw True News issued a statement claiming that Aye Kyaw who confessed to be working for Arakan Army during the interrogation. He was shot dead by himself when he snatched a pistol from the team of interrogators during the breakfast on 28 September. The body was handed over to the township police station and is being processed in accordance with the anti-terrorism law, added the statement.

Not less than three civilians died in the military custody under the Mrauk-U township areas that spread angers among the locals against the authority asking due justices for the victim families.