Three NLD election candidates abducted by an arm group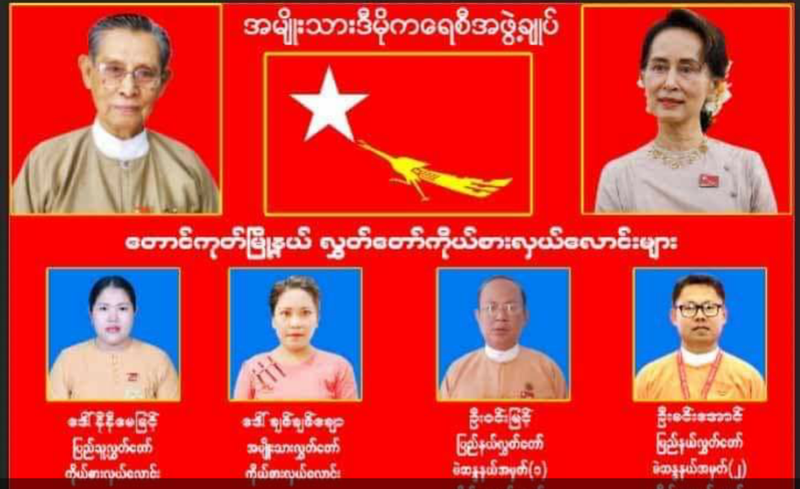 Ein Soe Pru
Narinjara News,14 October 2020
Three NLD (National League for Democracy) candidates including Rakhine State's former municipal minister U Min Aung and Pyithu Hluttaw member Daw Ni Ni May Myint from Taungup township, located in the southern part of Rakhine State, were abducted by a group of armed outfit this morning.


U Tin Thein Aung, chairman of NLD in Taungup township, confirmed the news while speaking to Narinjara News.
It may be mentioned that former municipal minister U Min Aung is nominated as a candidate from constituency number 2 in Taungup township for Rakhine State Hluttaw. On the other hand, Daw Ni Ni May Myint is standing as a candidate for Pyithu Hluttaw from Taungup township. Daw Chit Chit Chaw is a current National Assembly candidate.


"They were detained by an armed group from Faungkar village where they were campaigning for the polls. The candidates were preparing to take their breakfasts, when they were picked up by the group," said U Tin Thein Aung.
"

It is yet to be disclosed which arm group took them for an unknown location. Locals revealed that the armed group members were wearing uniforms with guns on their hands. We do not know which organization is behind the action."
Meanwhile, a complaint has been lodged in Taungup police station. "I'm really worried about their future," he added.