ANP wins 15 seats, NLD 8 seats in Rakhine state poll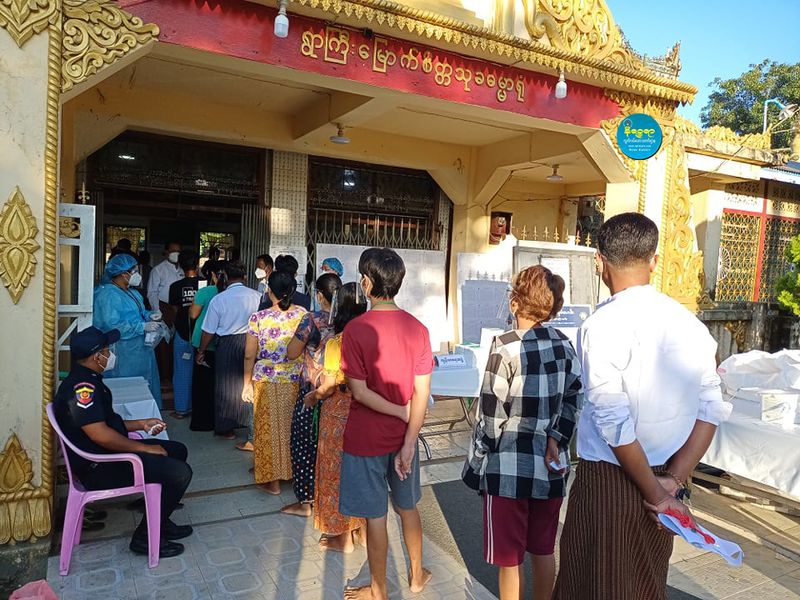 Narinjara News, 10 November 2020
Arakan National Party (ANP) has won 15 seats whereas National League for Democracy (NLD) succeeded in eight seats in the recently concluded Myanmar general elections in Rakhine State.
Sunday's multiparty general elections also witnessed the success of three candidates belong to Arakan Front Party (AFP) and two candidates of the former military backed Union Solidarity and Development Party (USDP) in the poll.
Daw Khin Saw Wai, a Pyithu Hluttaw member from Rathedaung Township informed that ANP nominated candidates won all seats in the constituencies under the townships of Sittwe, Man Aung, Rambree and Taungup.
Altogether 15 ANP nominees achieved success in the polls. Among them, three candidates were elected to the House of Nationalities (upper house), four to House of Representatives (lower house) and eight to the State Parliament.
Daw Aung San Suu Kyi led NLD candidates won seven seats in the townships of Thandwe and Gwa in southern part of Rakhine, said U Soe Win alias U Soe Lay, who functions as the spokesperson to Arakan NLD.
Among the seven successful candidates one was elected to the upper house, two for the lower house and four for the regional or State Parliament of Rakhine. The party has also won a Chin ethnic seat for constituency of Chin people in Rakhine State parliament.
However the NLD candidates lost in the townships of Taungup and Man Aung, where the party was victorious in 2015 national polls.
Two USDP nominated candidates won in Ann township, where one is for Prithu Hluttaw and the other one for the State Parliament.
Rakhine based another political party named AFP (led by Dr Aye Maung, who is facing 20 years of imprisonment) won three seats where one in upper house, two in State Parliament.
Out of 17 townships in Rakhine State, elections were held in eight townships as the Union Election Commission (UEC) canceled the polls in nine townships due to armed conflicts between Myanmar security forces(Tatmadaw) and Arakan Army (AA).
Four Rakhine townships namely Man Aung, Rambree, Thandwe and Gwa witnessed elections in all constituencies. But in four townships namely Taungup, Ann, Kyauk Phyu and Sittwe, elections were not organized in some constituencies.
Moreover, the election was canceled in nine townships in Rakhine state namely Maungdaw, Buthidaung, Rathedaung, Ponna Kyun, Kyauk Taw, Mrauk-U, Myebon, Pauktaw and Minbya.