Tatmadaw starts negotiations with ULA / AA through intermediaries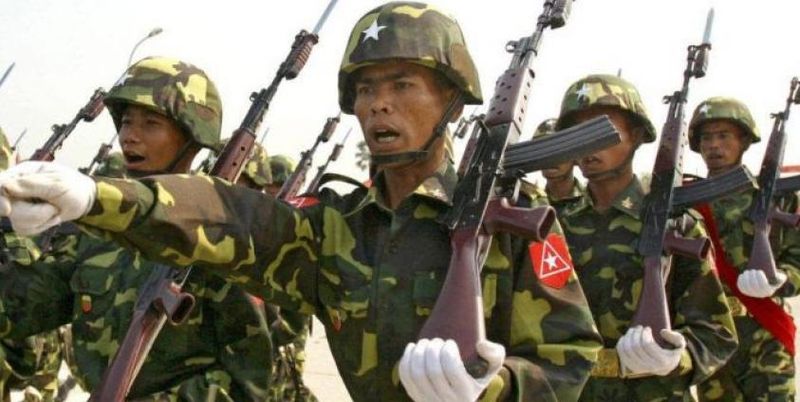 Narinjara News, 28 November 2020
The Burmese Army have been negotiating with the leaders of Arakan National League (ULA) and Arakan Army (AA) through intermediaries, informed General Zaw Min Tun, chairman of Tatmadaw True News.
"There is no direct communications between the Tatmadaw and ULA / AA leaders. But negotiations though organizations and individual channels are going on," added the senior army officer in a press conference held at Naypyidaw military history museum on 27 November.

He expects a better deal and improvement of situation on the ground.

"Presently the situation is comfortable for both the Tatmadaw and ULA/ AA leaders as conflicts are diminished since the first week. For almost three weeks the situation remains calm. We can expect a better time ahead," said the army officer.
As the incidents of fighting between the government forces and armed groups have reduced drastically in Rakhine State since 8 November many IDPs have returned to their villages.
Earlier, AA leaders issued a statement on 12 November calling on the government and Tatmadaw to hold elections in nine deprived townshipsof Rakhine State as general elections are over by 8 November. They also assured cooperation over the matter, which was welcomed by the Tatmadaw asserting that they too want elections in the remaining
Rakhine townships.
Since then, the situation started improving as incidents of fighting totally stopped.
As the soldiers are away from engaging themselves into fighting it would impact in positive sense. The common people will be also benefited by the ambience concluded Gen. Zaw Min Tun.