Mro woman lost eyesight, one leg in landmine blast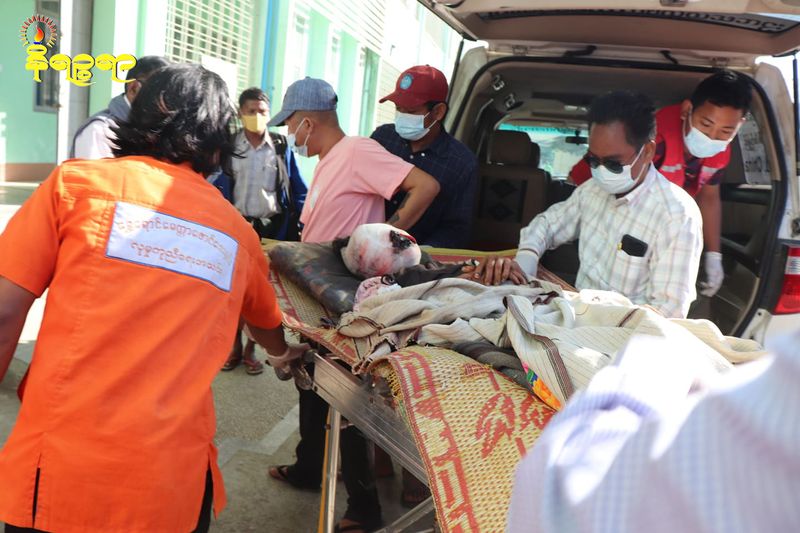 Narinjara News, 11 January 2021

An ethnic Mro woman, who is recovering at Sittwe general hospital after hit by a landmine explosion, lost her eyesight and one of her legs to severe injuries.

Both the eyes of Daw Khin San May (43) from Khapaw village under Kyauktaw township, were damaged and one leg had to be amputated by the doctors.

Her brother Kyaw Hla Htwe informed that the doctors had already removed both of her eyes.

"Her right leg was amputated. Even she broke her left leg and right arm. She is still in a critical condition," added Kyaw Hla Htwe.

Khin San May went to collect firewood from a hill near to Khapaw village on 4 January when she stepped over a landmine at around 12 noon.

She was rushed to Kyauktaw hospital after the incident and later taken to Sittwe hospital by a car on 5 January for better treatments.

U Than Tun from Sittwe, who has been supporting the wounded individuals due to Rakhine conflicts, revealed that Khin San May's condition continues to be worrying.

The number of landmine blast casualties in Rakhine State has been increasing lately, but the government is yet to take the matter seriously. The authority has no effective policy to prevent landmine injuries to the civilians, alleged local civil society groups.

Frequent landmines and other explosions in the last two years across Rakhine State have snatched away the lives of 35 people, stated a REC statement, adding that the conflict arouses due to battles between the Tatmadaw and Arakan Army members also rendered 70 other
individuals injured.