Rakhine Hluttaw urges abolition of AA as terrorist group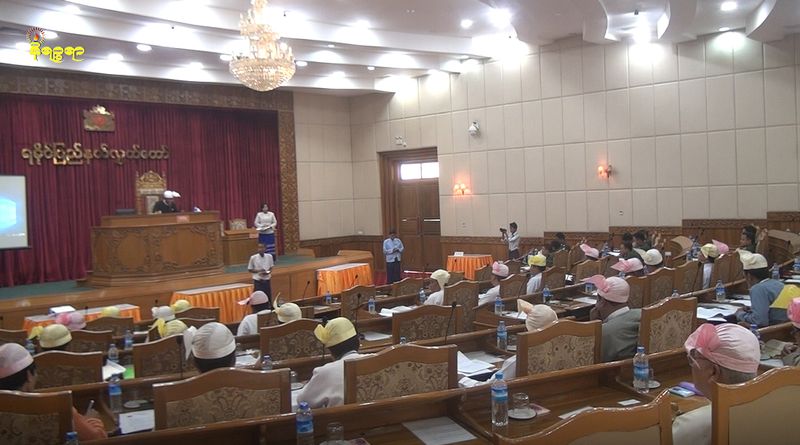 Narinjara News, 12 January 2021

Rakhine State parliament has approved for discussing on the issue of removing the tag of terror outfit from the Arakan Army (AA) as a lawmaker proposed over it on the first day of 15th regular session of the second Rakhine State Hluttaw that began on 11 January.

The proposal was forwarded by State Hluttaw representative U Tun Thar Sein from Mrauk-U township and no member in the Parliament opposed the move.

"Local and foreign experts are also insisting on sustained peace in Myanmar. The Rakhine people also want the peace. Moreover, the Tatmadaw and ULA / AA members have developed mutual trusts in the last few weeks. Now it is time to remove the tag of a terrorist group over the AA. So I made the proposal looking for peace in the country," said the lawmaker.

Tun Thar Sein also added that the peace process would be successful and rewarding only after the government derecognizes the AA as a terrorist group.

U Tun Aung Thein, who represents Buthidaung township in State Hluttaw seconded the motion. As there was no objection to it, the Hluttaw is expected to discuss in details in the coming days.

The Myanmar government banned the AA terming it a terrorist group on 23 March 2020.

The Rakhine people want a formal ceasefire in their State, so that they can move with the desired peace and prosperity.