Hluttaw advocates for 4G internet services in Rakhine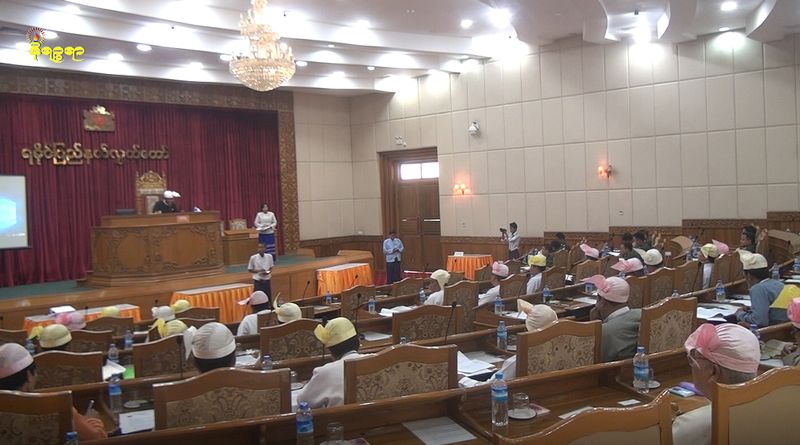 Narinjara News, 15 January 2021

Rakhine State Hluttaw (Parliament) in its 15th regular session witnessed U Maung Than Sein (b) U Maung Maung, representing Kyauktaw township in the Parliament, who proposed to upgrade the internet service in all townships of Rakhine from 2G to the high-speed 4G level.

He argued that the people need information quickly and hence the Union government in Naypyidaw should provide 4G internet service honouring the freedom of expression of the citizens. The motion was accordingly approved by the Hluttaw to discuss without any objection.

"The internet service has been blocked for more than a year now. Meanwhile, the Tatmadaw and Arakan Army members have joined hands for peace negotiations for more than two months. Now it is time for the government to allow the 4G services," said Maung than Sein.

Presently, the 4G internet is not allowed in Rakhine State which has severely affected the stakeholders in different sectors like health, education, etc, he added.

Aung Kyaw Htwe, a Hluttaw member representing Pauktaw Township seconded the motion and later it was approved without any objection.

It may be mentioned that the internet access was banned on 21 June 2019 in eight Rakhine townships for security reasons as the fighting between government forces and AA members erupted. Later the high-speed service became functional only in Maungdaw Township on 3 May this year.

On 2 August last, the internet services were resumed in the townships of Buthidaung, Rathedaung, Ponna Kyunt, Kyauk Taw, Mrauk-U , Minbya, Maebon along with Paletwa of Chin State. But it was only with 2G level that hampers the service for internet users.