Difficulty arises for rebuilding Rakhine refugee camps due to political instability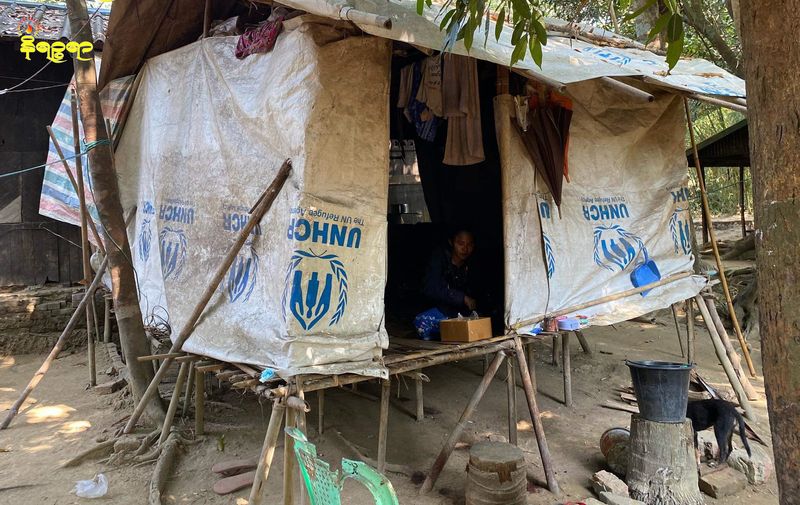 Narinjara News, 18 February 2022

The ongoing political instability that arises after the military generals took power in Myanmar has made it difficult to rebuild the refugee camps of Rakhine State.
Most of the shelter-houses in refugee camps, which are giving shelter to over 60,000 people, have collapsed, but it becomes very difficult to repair those, said Zaw Zaw Htun, General Secretary of the Rakhine Ethnic Congress (REC).
"The civil society groups have also found it difficult to generate funds for repairing the refugee shelter-houses. Moreover, the current political situation has also prevented them from working freely for the refugee camps," he added.
Zaw Zaw Htun revealed that the international NGOs are facing a lot of restrictions in their activities across the country.

"The United Nations should come forward supporting the refugees. In addition, the State council should approve the building permits for groups. Due to the current political instability and restrictions, even the local NGOs are also facing troubles," he stated.
The government and civil society groups have supported the refugees with the food and shelter arrangements in Rakhine State. Lately the support is vanishing after the 1 February 2021 military coup, claimed the refugees.
U Naing Tun Win, the Wadaung refugee camp in-charge, said that the camps are now becoming hot during the daytime and very cold at the night hours. So the children of camps in Kyauktaw township are facing various diseases.
"We need urgent help from donors to run the camp smoothly," he added.

Shwe Phaw Sein, director of Rakhine Nationalities Support Committee, informed Narinjara News that the government and civil society groups should extend necessary support to rebuild the shelter-houses with wood for the benefit of refugees.

"Many IDP camps were hit by heavy rains and the extreme summer weather. So the houses should be constructed with bamboo and wood.
Otherwise, the refugees would suffer from any natural disasters," he asserted.
U Hla Thein, a spokesman for Rakhine State Council, was contacted by Narinjara News, but did not receive any response.
In Rakhine State, between 2018 and 2020, the gunfighting between the Burmese army personnel and Arakan Army members resulted in the displacement of over 2,00,000 people, most of whom had however returned home.
Presently, there are more than 60,000 people taking shelter in various camps. Many of them are facing shortage of food and drinking water. They are suffering from various problems in the camps.