40 people, including minor children, infected with chickenpox in Kyauktaw IDP camp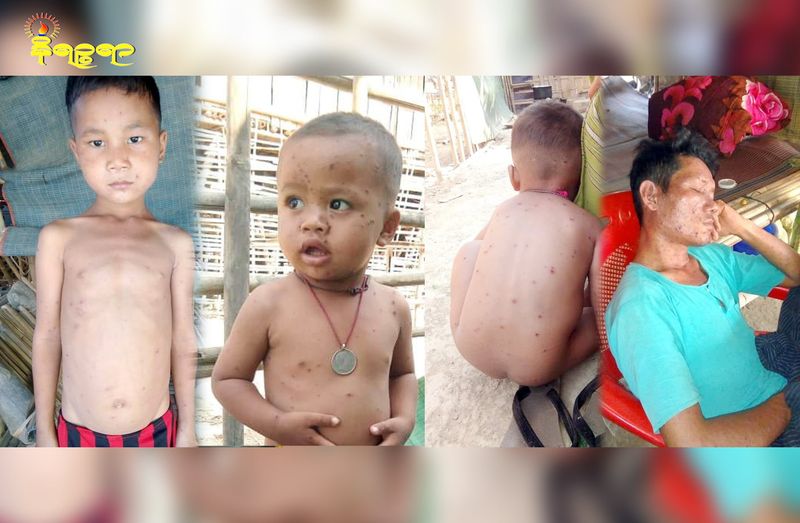 Narinjara News, 14 March 2022
About 40 refugees, including 20 children under the age of five, were infected with chickenpox during February at Taungmin Kala IDP camp in Kyauktaw township of Rakhine State.
Daw Ma Aye Khin , in charge of children & women, said "I think it was caused by unhealthy water. Water in the pool is stagnant. Moreover, the houses inside the camp were covered with tarpaulins. The refugees faced wounds in their skins and experienced itching. Even the camp in-charge also faced the problem and claimed it to be chickenpox."
Dr Than Tun Oo, the township's recognised physician informed Narinjara News that the disease appeared not because of unclean water but the season.
"We are working in the field to provide health care facilities to the citizens. Chickenpox becomes contagious in this season. It has appeared in other places too. If anyone gets infected, he or she can infect other people as well," added the doctor.
The Taungmin Kala camp gives support to 527 people belonging to 95 families (including Khami and Myo).
Across the Rakhine State, there are over 70,000 IDPs and many of them are living in unhealthy conditions. Regular use of unclean water and very limited nutritious foods for them has made most of the refugees unhealthy.