Muslim students allowed to study at Sittwe University after a decade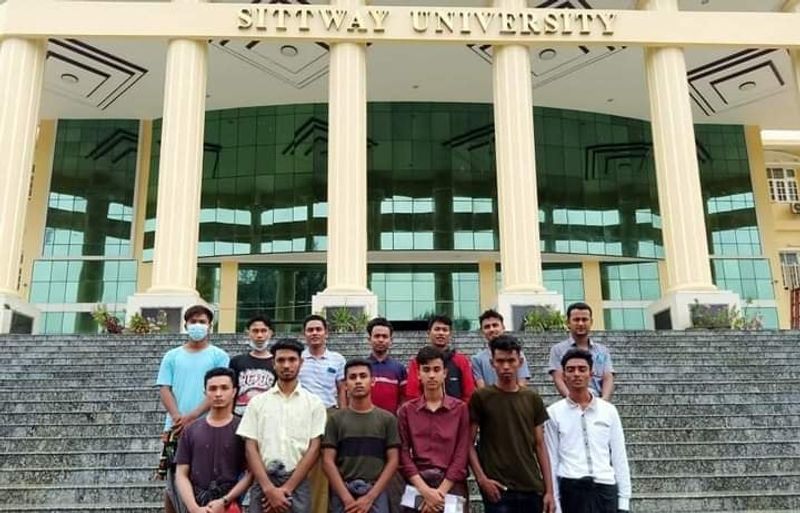 Narinjara News, 10 May 2022
Muslim students have now been allowed to study at Sittwe University after a decade. Students from the Muslim community were earlier prevented from attending the classes in the premier university after 2012 Rakhine communal riots.
Meanwhile, six Muslim students incluidng a girl have enrolled their names in Sittwe University on 9 May. The current 2022 academic year of the university is beginning from 12 May.
Soon after the sectarian unrest in Rakhine State ten yaers back, Muslim students were allowed only to join in distance courses.
Rakhine Students' Union and the aspiring Muslim students have initiated to enroll their names for the day courses in Sittwe University, said a Muslim student named Zaw Min Tun.
"Previously, we were not allowed to enroll in Sittwe University's normal classes. This year, we have done it. For the last few years we were demanding for the same. The authority even said that Rakhine people refused to accept it," he added.
After the 2012 sectarian clashes, the government in 2017 set up three centers for Muslim students to study with the distance learning arangemnts. The universities of Buthidaung, Maungdaw and Sittwe provided the facilities.
However, the Muslim students got the oportunities to study only geography, history and Burmese language in the distance courses. Now they can enroll for the full-time classes.
U Kyaw Naing Oo, head of Sittwe University's training department stated that Muslim students could apply for admission in earlier occasion too. But they avoided contacting the authority. This time, they have come forward to join physical classes in the university.
"Muslim students are happy to get the opportunity. The political parties and also Rakhine people became more and more prejudicial to Muslims. Now the people of Rakhine State start recognizing each other," added Zaw Min Tun.