Blue Ribbon campaign launched on opening day of Sittwe University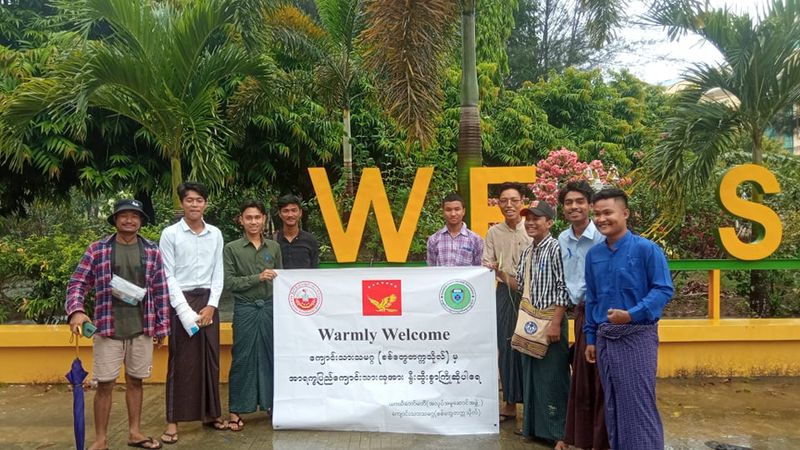 Narinjara News, 12 May 2022
The Sittwe University students' union launched a Blue Ribbon campaign on opening day of the university today with an aim to provide peaceful education to all students, irrespective of their race, religion, gender, etc.

A post published by the student's union (Sittwe University) stated, "We have launched a campaign on 12 May 2022 to welcome students and install a blue ribbon. Aim of the campaign is to study in the university in a united and harmonious society regardless of their race, religion or genders."

Min Ko Aung, a member of Rakhine State students' union, said, "We launched the Blue Ribbon campaign on the opening day of classes as it was closed for a long time because of the Covid-19 pandemic. So we welcomed students on the first day itself. We want to ensure that
every student gets the opportunity to study in an ambience of no-discrimination."

The Sittwe University students' union is understood to make every effort to reunite all the students who were separated due to the closure of institutions for a long period.

Phyu Wai Lwin, a first year university student, said that she was delighted to return back to classes.


"As the classes were postponed, I felt worried about the time that passed away. I am attending the first year classes at the age of 20. Anyhow, I am very happy to return back to our institution."

The courses offered this time in the university include undergraduate and postgraduate. Classes are resumed from Monday to Friday. The day courses will continue till 27 July 2022.