Tensions heightened between Burmese Army and Arakan Army in Minbya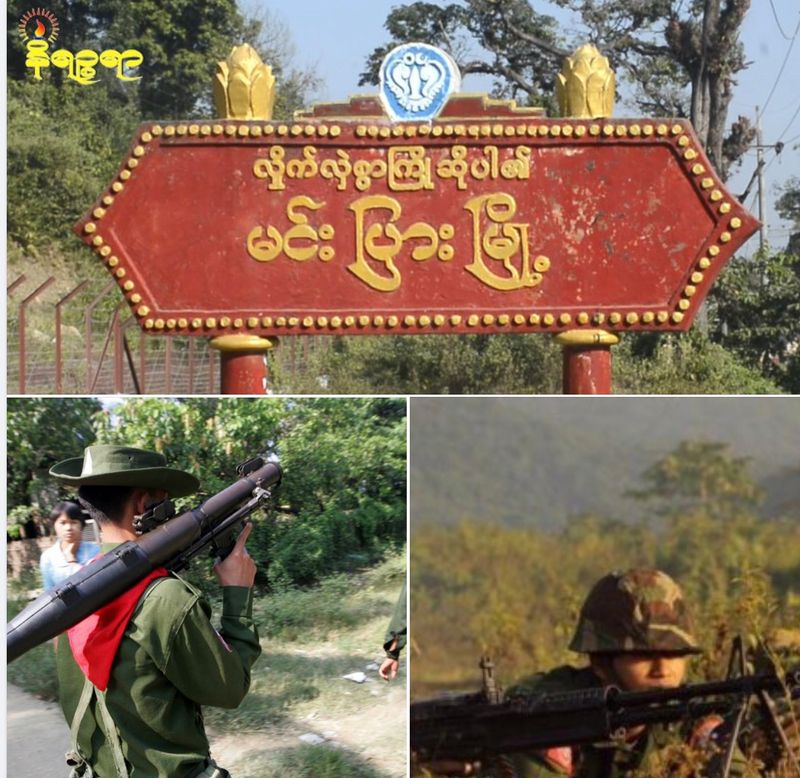 Narinjara, 13 May 2022
In Minbya of central Rakhine State, the tension is heightened between the Burmese army personnel and Arakan Army (AA) members.
Presently, close surveillance on both sides continues and the troops are ready to face any unwanted incidents, said locals.
According to a resident, the security personnel went on patrol near Minbya people's hospital on 12 May in the morning hours and they even questioned some youths later.
"In the morning hours, the military personnel took out a march around the hospital. Later in the afternoon, they searched some youths riding on the motorcycles," added the resident.
At present, more than 30 soldiers from the 379th battalion and some armed police personnel are being stationed at Chin Kyaung near the hospital.
The AA members are understood to take their position near the Minbya bus station.
"It is reported that the security personnel may arrest the nationalist activists and the AA battalion commander has been taking the position to confront them," stated the eyewitness.
Some people also fled from their places as the militaries are suspected to interrogate and arrest the nationalist activists from the locality.
In some Rakhine townships, the military council has tightened its inspections. Many villages are being raided and some of the villagers were even arrested by the military personnel.
General Tun Myat Naing, commander-in-chief of AA, warned the western command chief Htin Latt Oo for the army movements including raids in several villages and subsequent arrests of Rakhine people with the accusation of maintaining links with the group.
The AA and military council continue to engage in clashes in Rakhine State, even though there is a mutual understanding for ceasefire since the November 2020 national elections.