Gunfighting erupts between Burmese Army and AA in Paletwa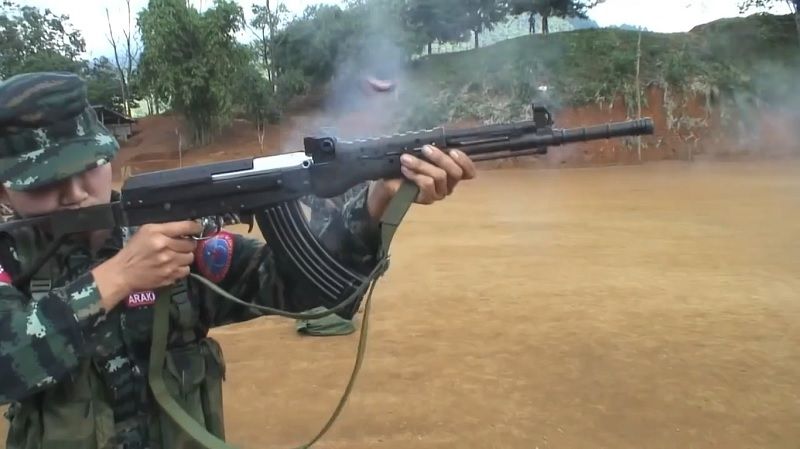 Narinjara News, 2
8
May 2022
The gunfighting between the Burmese Army personnel and Arakan Army (AA) members erupted on Thusday at around 10 am near Abaung Thar village, which is about a mile away from Paletwa in south Chin State.
During the fighting, the 289th infantry battalion, based in Paletwa, constantly shelled the area with heavy artillery, informed a Paletwa local resident.

"The artillery fire continued for some time. The security forces reportedly faced the AA members," he added.
Another Paletwa resident said he could hear the sound of small-arms and light-weapons.
"They were firing on each other. So it was a battle. We even saw some military vehicles leave the city," he revealed.
AA spokesman Khaing Thukha and Rakhine State security & border affairs minister colonel Kyaw Thura were contacted several times by Narinjara News, but could not avail respond.
It may be mentioned that the AA has a base near Abaung Thar village and the Burmese militaries have also stationed there, said the locals.
On 15 May last year, a Burmese army helicopter was shot by the AA operated small arms near Thandaung village.