AA arrests three policemen in retaliation to junta's atrocities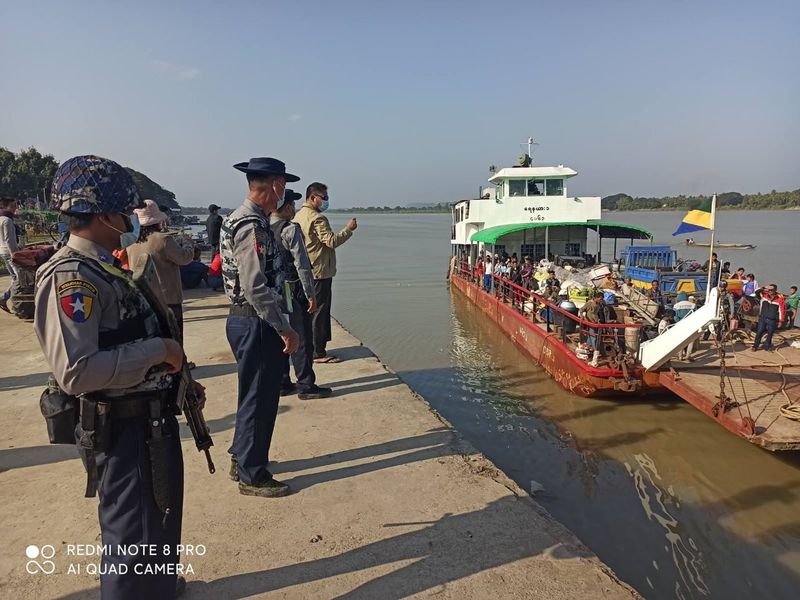 Narinjara News, 21 June 2022

Arakan Army (AA) members have arrested three more policemen from Kyauktaw, 80 miles north of the Rakhine capital city of Sittwe in retaliation to the arrest of AA members by the junta authority.

At least 10 soldiers and police personnel have been arrested by the AA members within a week.

On Monday, the AA members detained three policemen including an officer who were on duty at Kyauktaw city police station. All the detainees are young in age (from 30 to 40 years).

They were abducted by the AA members from a place near to Kyauktaw Myothit ward football stadium in the evening hours.

"The policemen were caught while they were busy drinking alcohol. However there was no unwanted incident," said a local source.

Among those arrested thre are two Rakhine and a Burman people, who hail from Sagaing region. One of the two Rakhines is from Paletwa township of Chin State.

"News of the arrest is correct. Names of the policemen are yet to be known," said the source while talking to Narinjara News.

The tension in Kyauktaw is presently heightened after the event of some soldiers arrest in town areas.

On 11 June, the AA members arrested two soldiers from Kyauktaw. Later on 16 June, a member of the military council was detained from Ponna Kyun locality. A 40-year-old policeman who was on duty at Tin Nyo police station of Mrauk-U township was arrested on 17 June.

The AA spokesman Khaing Thukha in a news conference on 14 June revealed that the arrests were made by AA members because the Burmese junta latey arrested many of their members and supporters.