Man with fake currency arrested from a Sittwe bank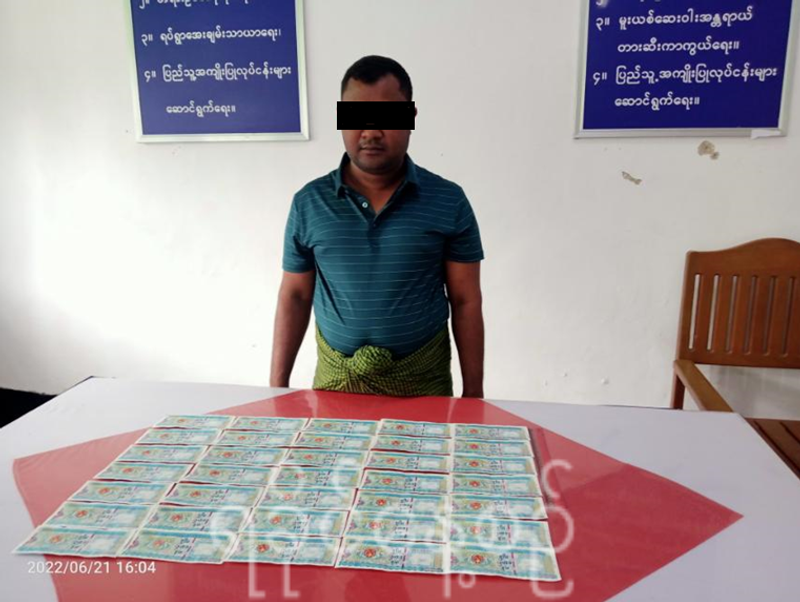 Narinjara News, 23 June 2022

A man was arrested in a bank of Sittwe with fake10000 kyat currency notes,while he was preparing to transfer the money to his colleague in Burma proper.
According to the bank sources, 35 fake 10000 notes were seized from him at The Ayawaddy Bank in Sittwe, the capital city of Rakhine State.
"He was arrested on 21 June in Rupa Taung ward's bank. The detainee is U Kyaw Myint (alias Mamut Isut, 38 years old) hailing from Thechaung village under Sittwe township," added a bank official.
A government statement said Kyaw Myint transferred 100 of 10000 kyat to U Tut (L55 Shwe Hintha Company), a resident of Yezakyo township of Magway region. Among those, the bank authority identified 35 fake notes.
The accused informed that he got the money from Thechaung temporary market's wholesale food bazar.
Currently, the counterfeit bank notes are being confiscated by the Sittwe city police and processed under the law.