Bangladesh authority hands over two abducted Rakhine teachers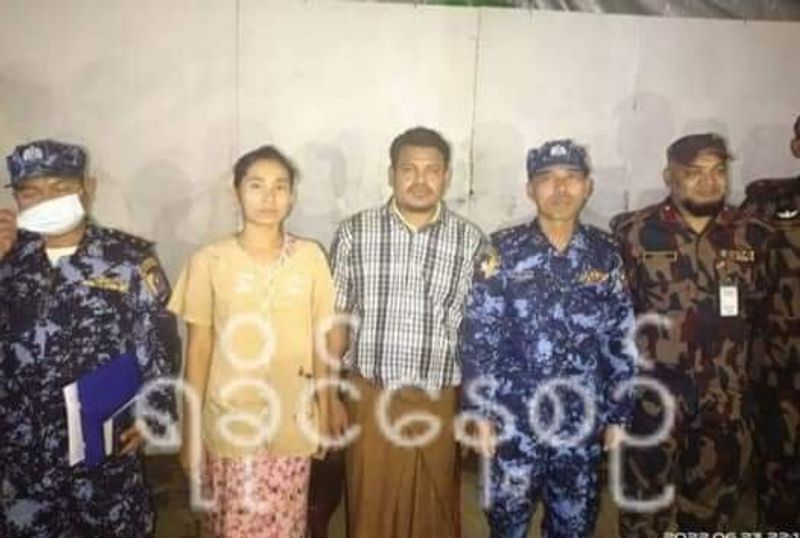 Narinjara News, 24 June 2022
Border Guard Bangladesh (BGB) handed over two abducted Rakhine teachers, who were released after paying over Kyat 100 million as ransom to kidnappers, to the Myanmar border police.
According to the Myanmar border authority, school headmaster U Bo Win and assistance female teacher Daw Khin Ommar from Thinbaw Hla primary school in northern Maungdaw township of Rakhine State, bordering Bangladesh, were handed over on the friendship bridge near to

Taungbro Letway sub-town at 10 pm on 23 June.
On the occasion, eight BGB personnel from number 34 battalion based in Cox's Bazar and eight Myanmar border policemen were present.
Both the teachers were abducted by a terrorist group on 16 June as they were returning to Maungdaw from their school at Thinbaw Hla. The kidnappers brought them to the Bangladesh territory for demanding the ransom.
On 22 June, soon after the final ransom of Kyat 100.41 million was transferred to the kidnappers, they were released at a place near Cran Chaung (Krankali) Rakhine village on the Cox's Bazar- Teknaf road inside Bangladesh.
Both the teachers then came to the Cran Chaung village monastery where the Rakhine villagers had taken care of them.
The Bangladeshi police brought both the teachers to Teknaf police station on 23 June for questioning. Later they handed over them to the Burmese authorities on the friendship bridge.
According to Myanmar border police sources, they arrived in the police headquarters of Maungdaw in the morning hours. The police are investigate the matter and declared that the perpetrators will be identified very soon.