Sittwe ward administrator, his assistant arrested by junta authority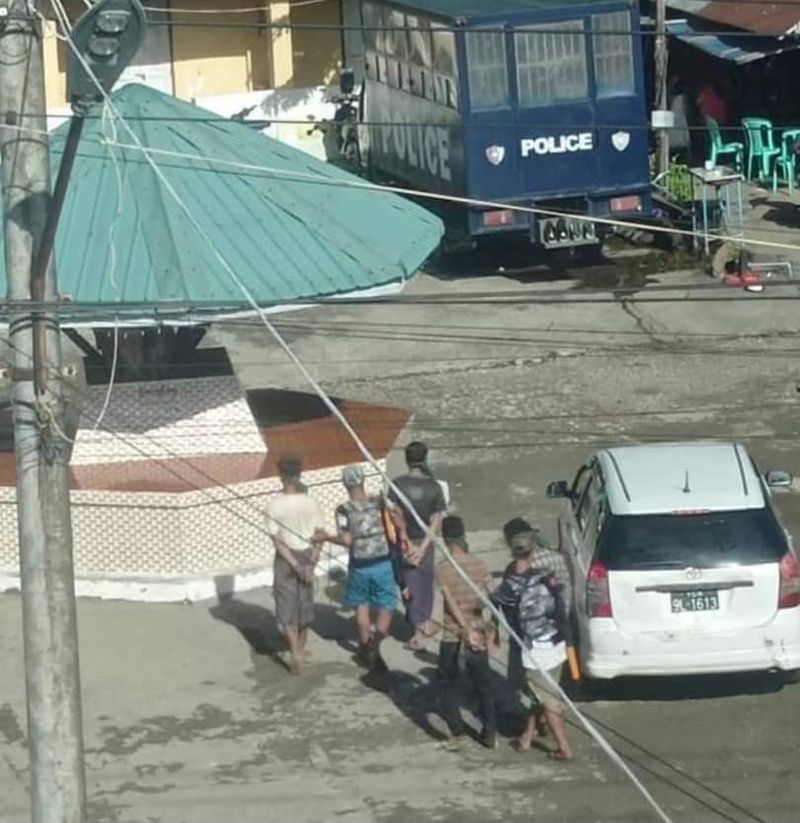 Narinjara News, 26 June 2022


An administrator along with his assistant from Anauk Sanpya ward under Sittwe, the capital city of Arakan (Rakhine) State, were arrested by the junta authority as a reaction to the Arakan Army's arrest of some soldiers.

Both the detainees, ward administrator U Phoe Sein and head of hundred houses U Bahan, are yet to be released, said one of their relatives.

"I believe they were arrested after one soldier was detained by the AA members in our ward. They have not been released till date. We are worried about their health," added the relative.

The junta soldiers came to the area in a car and started searching the houses. They examined the lists of family members and also their ID cards.

As of 25 June, at least 20 civilians of Sittwe have been detained by the junta authority after the AA members arrested an armed captain from LIB 540 and a soldier on 23 June in the capital city.

Currently, the military council has been observing the pedestrians on Sittwe streets. The security has been tightening in Sittwe from noon to night hours.