Young passengers arrested at Ann checkpoint for Taking picture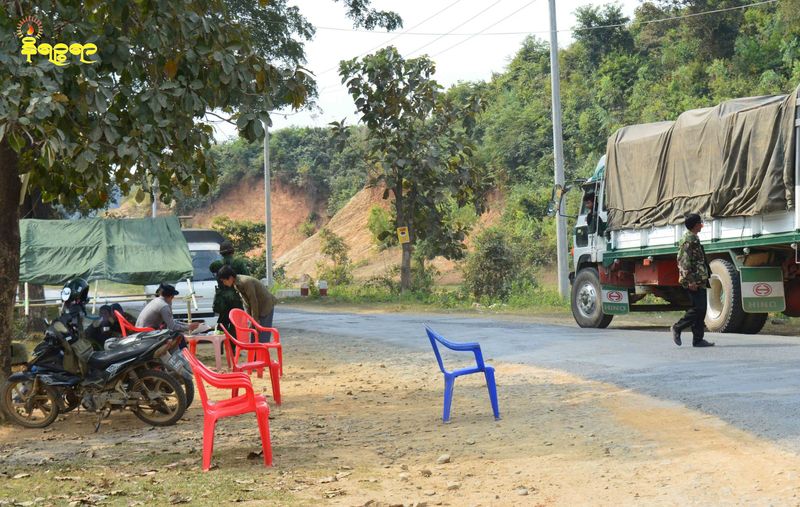 Narinjara News, 2 August 2022
Two young people, traveling by a public bus from Yangon to Rakhine State, were arrested for taking pictures of the mountain with a cellphone from the checkpoint in Ann township.
Both the youths hail from San Cha Sike ward of Mrauk U township but their names are still not known.
The junta forces picked them up from Tan Myint Kone checkpoint of Rakhine State in the morning hours of 1 August.
A passenger among 17 travellers in the vehicle informed Narinjara News that one of the two young men took photographs of Mount Roma with his phone as they were waiting at the checkpoint.
"When he took the picture, the on duty soldiers saw him. They called him and checked the phone and later arrested both," added the passenger.
Another girl was also detained in the accusation of her photo was on the youth's phone, but she was later released in the evening and allowed to go by another car.
The military personnel continue checking the passengers at the checkpoint, located between Ann township and Rakhine capital city of Sittwe, where taking photographs is strictly prohibited.
"You can't take pictures and you can't talk with phones in the check post. Even if you can't remember the names of your parents during asking questions by soldiers, you have to face punishments," he added.
Rakhine State security and border minister was contacted by Narinjara News over the phone, but he did not respond.
The military council has lately opened more than 10 checkpoints on the highway between Sittwe and Ann, where the passengers have to face the difficulties every day in transporting their essential items.