ULA/AA's fourth press conference scheduled for 11 August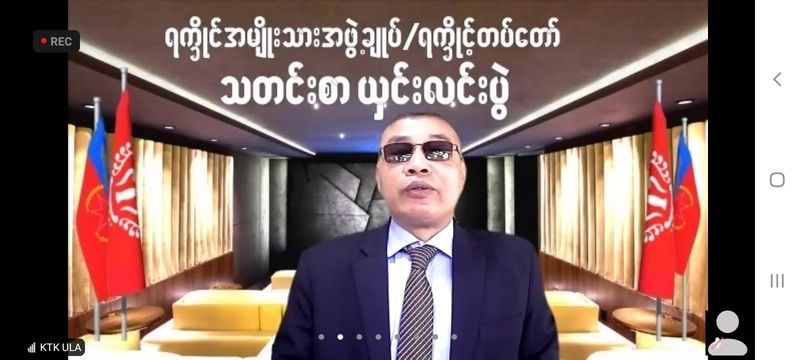 Narinjara News, 4 August 2022
The fourth press conference of United League of Arakan / Arakan Army (ULA/AA) will be held on 11 August, said its spokesperson U Khaing Thukha in his social media space on Wednesday.
"The fourth press conference of ULA/AA will be held on Thursday, August 11, at 10 am, where delivery will be done in Rakhine language as in earlier occasions." he wrote.
Reporters, who want to be present at the press conference, must register through https://forms.gle/9FkNHENUvZ9R1sMp9 in advance, otherwise they will not be entertained.
The registered journalists will be sent necessary information for the press conference through email.
Interested reporters should send their queries to [email protected] by 9 August. Any question, sent after the deadline, will not be accepted.
Each reporter may ask only two preliminary questions and one supplementary one.
Khaing Thukhain also stated that the ULA/AA press conference will be held every month in Rakhine language. The first press conference was organised on 5 March, second one on 5 April and the third one was held on 4 June last.
In previous briefings, the ULA/AA leaders clarified their stand on judiciary, military and other issues related to Rakhine State according to the questions raised by the participant-reporters.