Burmese junta forces clash with AA for two consecutive days in Chin State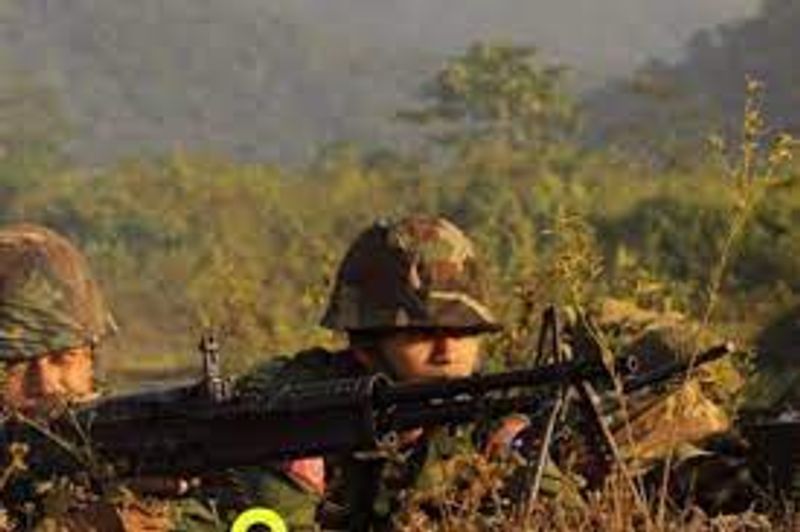 Narinjara News, 4 August 2022
Burmese junta forces and Arakan Army (AA) members indulged in clashes for two consecutive in Paletwa township of Chin State breaking the informal ceasefire agreement.
A Paletwa resident informed Narinjara News that another gun battle broke out at 1 pm on Wednesday in Nama Da creek near Tha Htay Gone village. Earlier on Tuesday too, clashes between junta forces and AA members reported from the locality.
"On Tuesday, there reported two or three battles in Paletwa township. The clashes are still going on today. We can hear the sound of bullets from our residential places," he added.
The military council has reorganized its forces in the area, where the Palatwa-based 289th battalion joined in the clashes with heavy artilleries.
"I can see LIB no 289 soldiers are moving in our area. Hundreds of soldiers marched towards Thahtay Gone hill. The battle still continues," said another Palatwa resident, while talking to Narinjara News at around 1 pm yesterday.
Rakhine State military council security and border affairs minister colonel Kyaw Thura and also AA spokesman U Khaing Thukha were contacted for details, but none answered.
Besides the Paletwa locality, a battle broke out on 2 August in Rakhine-Bangladesh bordering Maungdaw township near mileposts number 40 and 38. The junta soldiers and AA members fought for two times in the locality.
A source, close to the military news section, revealed that clashes started after the Burmese army entered into the AA-controlled areas, where the government army faced heavy casualties.
On 18 July, at least 20 border policemen were killed in northern Maungdaw, while the AA also captured 14 police personnel along with 28 weapons.
The residents of Aboung Thar village under Paletwa township, informed that a number of clashes between the soldiers and AA members took place during June and July.