3 civilians arrested from Sittwe after ALP leader picked up by AA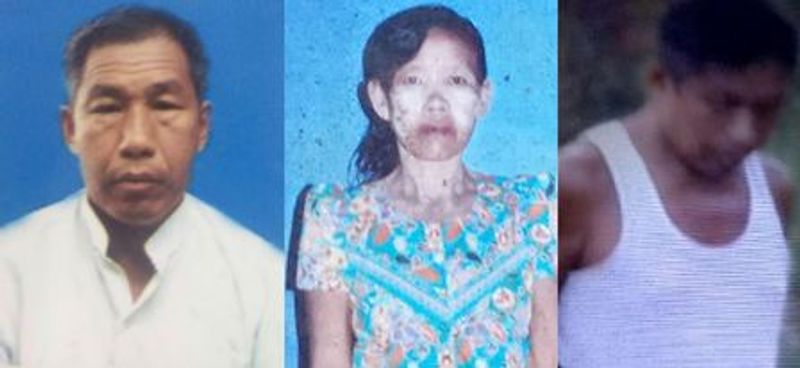 Narinjara News, 5 August 2022
A high level leader of Arakan Liberation Party (ALP), a ceasefire EAO group of Rakhine State with the military council, was picked up by the Arakan Army (AA) on 2 August.
Following the incident, the junta forces along with an unknown armed group with military uniforms arrested three civilians including a junior ward administrator and a woman.
U U Ba Saw (50 years old), head of the 100 houses in Sat Ron Suu ward, Daw Ma Nyun Sein (51) and Ko Ka Che (20) were arrested from the Rakhine capital city of Sittwe.
According to a local eyewitness, U U Ba Saw was arrested on the night of 2 August, whereas Daw Ma Nyun Sein and Ko Ka Che were detained the next morning. The family members remain clueless about their whereabouts.
It may be mentioned that the United League of Arakan/ Arakan Army (ULA/AA) raided the house of Lt Col Khaing Paw Lin at around 6 pm of 2 August and picked him up along with an eighth grade student Maung Soe Min Naing, said the ALP on 3 August.
Khaing Paw Lin is a close associate of ALP vice-chairperson Daw Saw Mya Raza Lin. He along with Saw Mya Raza Lin and ALP central executive member Khaing Saw Mya attended the peace meeting, conducted by the military council chief senior general Min Aung Hlaing on 13 June 2022.
ALP associate secretary Khaing Saw Than Aung admitted that they have no idea why AA members took away Khaing Paw Lin.
AA-backed Arakan Princess Media (APM) reported that the ALP members helped the military personnel in arresting three civilians after Khaing Paw Lin's detention.
However, Khaing Saw Than Aung denied the allegation and clarified that ALP members had no involvement with it.
There are two ethnic armed groups in Rakhine State, where the AA has over 30,000 members, who have been indulging in battles against the Burmese forces. The other one is ALP with around 200 members, which had signed the NCA peace agreement with the military junta.