4 villagers injured by landmine explosion in Ponna Kyunt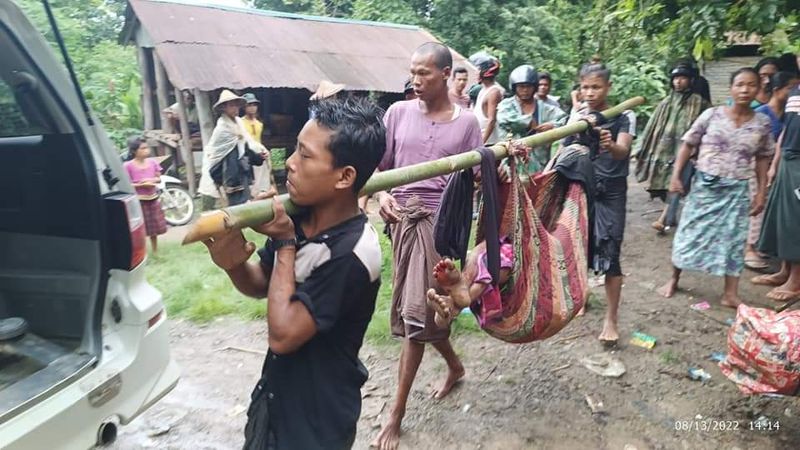 Narinjara News, 13 August 2022
At least four villagers were seriously injured when a landmine exploded as they were looking for their cattle in mountains near Buddaw village under Ponna Kyunt township, 16 miles north of Rakhine capital city of Sittwe.
Ko Win Aung (21 years old) and U Maung Gyi Aung (57) hailing from Baddaw village and U Aung Win Thein (35) and U Aung Chan Sein (60) from Maw Wra village were injured in the incident which took place at 1 pm on Saturday.
Locals informed Narinjara News that the villagers were walking in the mountain when the landmine exploded.
Wounded Aung Chan Sein, who suffered injuries on his right wrist, has been taken to Sittwe general hospital.
Aung Win Thein received injuries in his right chest, said Ko Soe Min Tun, a representative of Yeo Chaung Thukhametta Funeral Society, who is helping the individuals.
"The area is suspectedly full of landmines and the villagers went there for tending the cows. Three injured villagers have been admitted in Yo Ta Yoke hospital.
According to Rakhine Ethnic Tribes Association, seven people were killed and 20 were injured due to mine explosions in Rakhine State since January to July this year. Within 2018 to 2021, when the gunfighting between the Burmese forces and Arakan Army was going on, over 40 people died and 80 were injured in landmine blasts.