Hundreds of villagers fled fighting in Rakhine's Rathedaung Township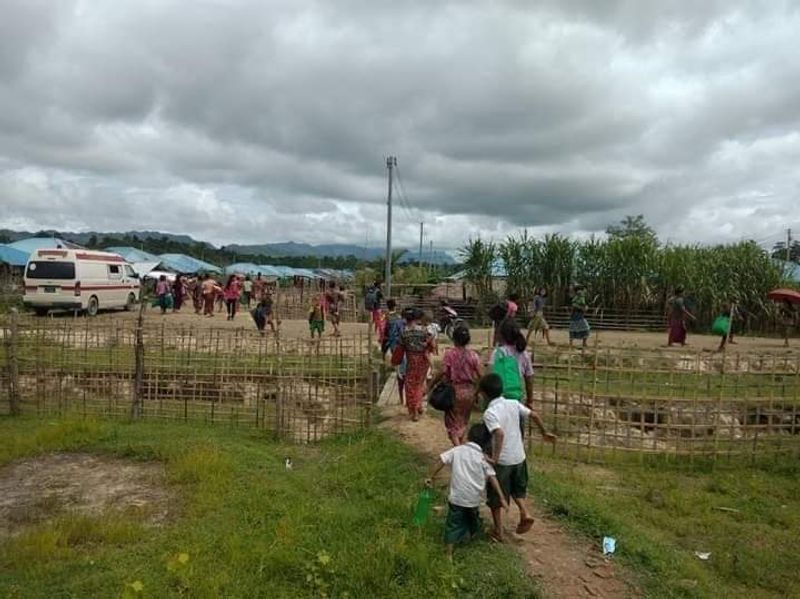 Narinjara News, 14 August 2022
Hundreds of local villagers fled as the gunfighting broke out in the morning hours of Saturday in the southwestern Mayu area of Rathedaung township.
Over 500 people from Chang Kha Lain village left their residences to take shelter in their neighboring village named Ko Tang Kok. Many also arrived in Than Chaung and Kran Die Aung villages which are located east of Mayu mountain range.
One of those villagers revealed that his family had reached Than Chaung village. According to him about 400 people were coming to the village.
Some of them also ran towards Kotangkok village. However, he claimed there were no casualties among the villagers.
The clashes between the Burmese forces and Arakan Army members started at 8 am on 13 August took place at the adjacent areas of Don Pike and Chang kha Lain villages. Both small and heavy weapons were used in the battle.
Though it lasted only for half an hour, the villagers got scared and fled their places. Now food items and plastic sheets, blankets are urgently needed for them.
Across Rakhine State, there are more than 60,000 refugees who have not been able to return to their villages. If the situation does not improve, it is apprehended that the number of homeless families will only increase.
(The photo was taken by a villager on 18 July while the villagers fled homes in northern Maungdaw Township after clash between AA and Junta force.)