Famous writer Maung Paw Tun passes away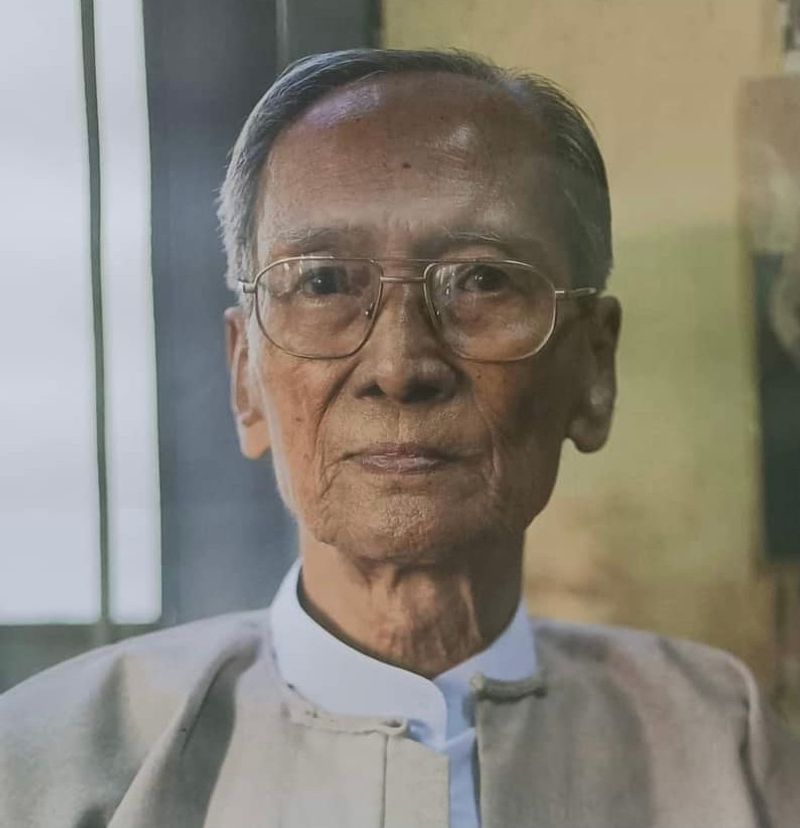 Narinjara News, 15 August 2022
Acclaimed Rakhine author and translator Maung Paw Tun passed away on 13 August. The national literary award winner breathed his last in the morning hours of Saturday. He was 87 when he died.
Born as U Khin Maung Soe, the writer won the national literary award twice for novels. He was awarded with the National Literature Award for Lifetime Achievement in 2014.

His translation of Thomas Meehan's original novel Annie, which is titled as Kantarya San Yae Eaing in 1997, received the national literary award . His second important literary work titled Kan Kya Mar A-kyin Thar in 2006 from KA Abbas's original novel Mera Naaam Joker, also won the national literary award.
Born in Raymyetwa village under Manaung township of Rakhine State on 14 May 1935 to the family of Maung Pu (father) and Aye Tha (mother) Maung Paw Tun entered into the world of literature in 1958 with the translation of a Russian story titled Seven-Year-Old Girl.
Son of an eminent magazine editor, Maung Paw Tun translated at least 30 novels into the Burmese language. His first novel was titled Revolt on the Nile (1974).
Sittwe-based Saya Lwan Pye Aung said that the passing away of the writer is an irreparable loss to the Burmese literary world. He expressed sorrow over Maung Paw Tun's sudden demise.
"I am saddened to hear of the news. As a Rakhine native, Maung Paw Tun was a star in the world of Burmese literature. We lost a genius with his demise," he added.