Arrested 4 Kyauk Taw civilians gone missing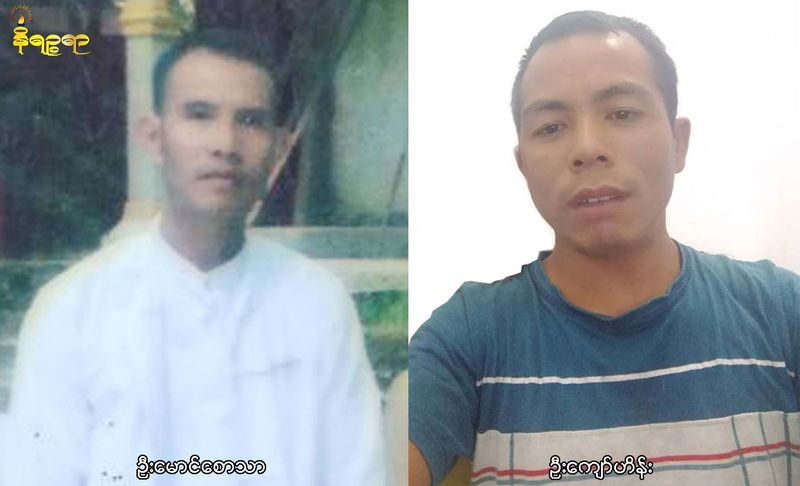 Narinjara News, 18 August 2022
Four people, who were arrested by the junta forces from Kyauk Taw town of Rakhine State a few weeks back, have gone missing with no contact with the family members.
U Maung Saw Tha (53 years old) and two other passengers were arrested from a place near Maha Muni temple on 1 August and they are still missing, alleged Maung Saw Tha's wife Daw Ma Aye Khin.
Another missing person is U Kyaw Hein (39), a traditional healer from the Kawi Yadana IDP camp, who was arrested on 19 July.
Ma Aye Khin informed Narinjara News that they might have been killed by the army personnel.
"I am really worried about them. Many people say that they were already killed. We have no contact with them. Maybe my husband died in military custody," she added.
Kyaw Hein's wife Daw Ma Aye Than also said that they have no communications with him and are worried about his health. She claimed that her husband was an honest individual and the military personnel had arrested him for wrong reasons.
In Rakhine State, those are arrested by the army personnel often allege of torture during interrogation for several days. Some were admitted in hospitals and many had gone missing.
The junta authority claims that it is ruling the entire country under the laws, but on the ground numerous incidents of human rights violations are going on almost everywhere, alleged a Rakhine rights activist.
(Photo: U Maung Saw Tha and U Kyaw Hein)