Paletwa facing shortage of rice as military authority blocks Kaladan river transportation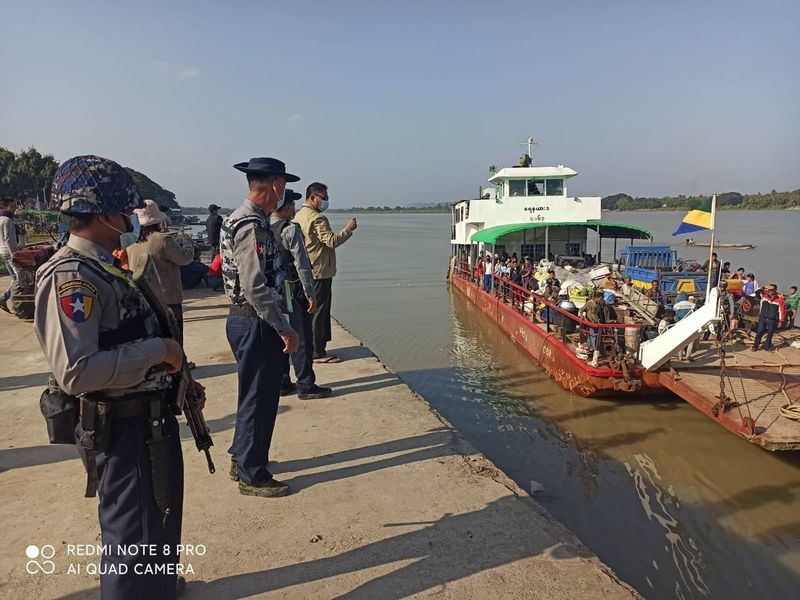 Narinjara News, 18 August 2022
Due to the closure of waterway transportation on Kaladan river connecting Rakhine and Chin State, there has been a shortage of rice grains in Paletwa township in recent days.
The military council has blocked the river transportation for security reasons and it resulted in the crisis of rice supply.
"The price of a bag of Porsan Mwe rice has increased upto Kyats 100,000. Morever it is not available everywhere in Paletwa locality," said a local resident.
The price of Porsan Mwe brand rice increased by Kyats 70000 per sake (48 kg) last week and now it costs Kyats 100000.
He added that the price of low-quality rice is also increasing. Now the poor people are facing a severe crisis as they can not buy their necessary rice grains.
"Many poor families are sharing their food items. As the Paletwa locality does not produce the necessary volume of rice, it depends on the supply from Rakhine State," he stated.
In earlier days, the army was allowed to transport the rice grains from Kyauk Taw through the Kaladan river with a permit, but soon after the fighting with Arakan Army members on 2 August, the military council closed the river water way.
Due to this ban, not only the rice but other items like cooking oil, salt, chilly, pepper, onions, fuel (diesel/gasoline) become scarce. The fuel price has increased by Kyats 7000 per gallon. Moreover, Kyats 2000 are increased for three eggs.
Locals apprehend that if the Burmese army personnel fail to defeat AA members, they will close the waterways for good and it will make public life more troublesome.