The junta forces attacked the AA using Russian-made helicopters during the battle in Paletwa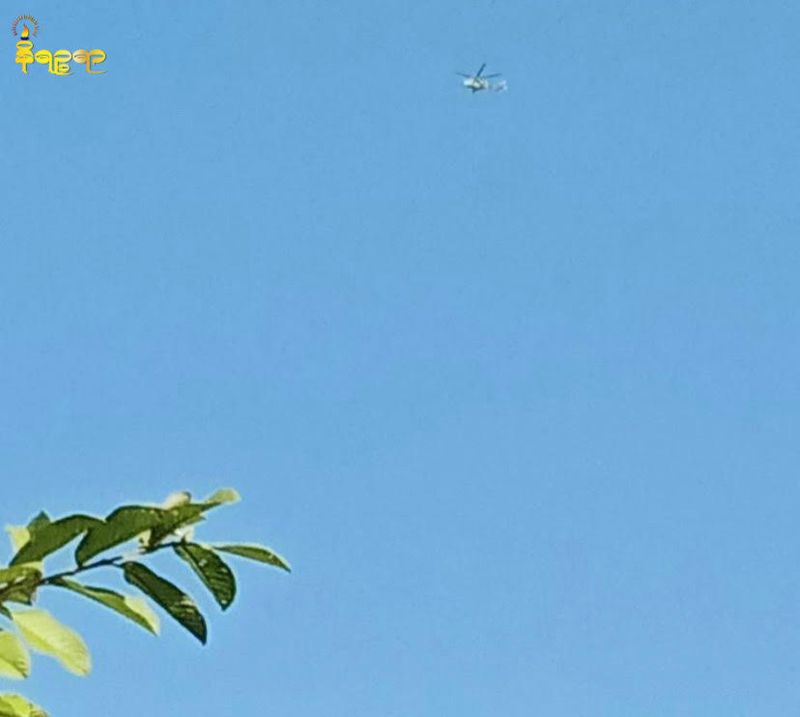 Narinjara News, 24 August 2022
The junta forces attacked the Arakan Army (AA) with two Russia-made helicopters near Aboung Thar village of Paletwa township of Chin State on 24 August.
According to locals, the attack by Russian Mi-35 took place at around 4:15 pm on Wednesday during the fighting between junta forces and AA members.
"Today's battle was not a long one, sounds of small arms firing were heard for some time. The attack of Russia-made helicopters lasted for 15 to 20 minutes," added the villagers.The gun fighting between the government forces and AA members started last evening near Aboung Thar village.
The sound of small arms firing was heard from both sides in the afternoon hours.Aboung Thar villagers got scared of the situation where the Paletwa-based LIB (289) battalion fired heavy weapons too. Many residents left the village.
AA spokesperson U Khaing Thukha and Rakhine State security and border affairs minister colonel Kyaw Thura were contacted by Narinjara News but no response was found.
The current battles have spread to Maungdaw township's Waila Taung and Mitake villages also, the area is adjacent to Bangladesh border.
It is the first time that the junta used helicopters to target AA members since 19 July. It may be mentioned that the informal ceasefire broken on 4 July soon after the junta fighters bombed an AA base located at the brigade number 5 under the control of Karen National Liberation Army, which is aslo adjacent to Thailand.