Soldiers abandon important Paletwa military base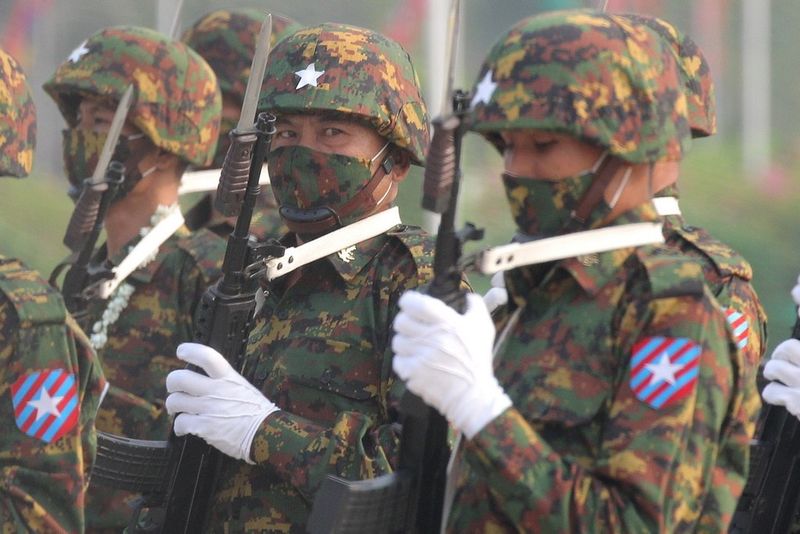 Narinjara News,29 August 2022
The soldiers and policemen suddenly left an important military base, located at upper Laymyo river in Than Taung village under Paletwa township of southern Chin State, on the night of 25 August.
According to local sources, more than 100 armed men were stationed in the camp before they abandoned it.
"We don't know exactly when they left the base. By the morning of 26 August we didn't see any soldier or police personnel in the camp," said a village elder.
Than Taung village military base is located in the upper part of Laymyo river that flows to Rakhine State passing through many strategically important areas.
The base was on a strategic route between Mrauk U & Minbya townships of Rakhine State and Paletwa through the Laymyo river.
A military observer stated that the base was in a remote area and after the Arakan Army members cut off the supply routes and even threatened to attack it, the soldiers decided to leave the base.
Fighting between the Burmese army and AA members has been going on in Paletwa locality and many small camps were already grabbed by the AA.
Now the AA with its 30,000 armed men is fighting to occupy Paletwa township and northern part of Maungdaw township in Rakhine State.
Both the localities are bordering India and Bangladesh. AA leadership believes that those araes are strategically important.
Earlier on 21 August, the military council troops left Kyaung Taung military base in the northern part of Buthidaung township, where about 100 troops were stationed.