Junta prohibits NGOs reaching 6 Rakhine townships for delivering aids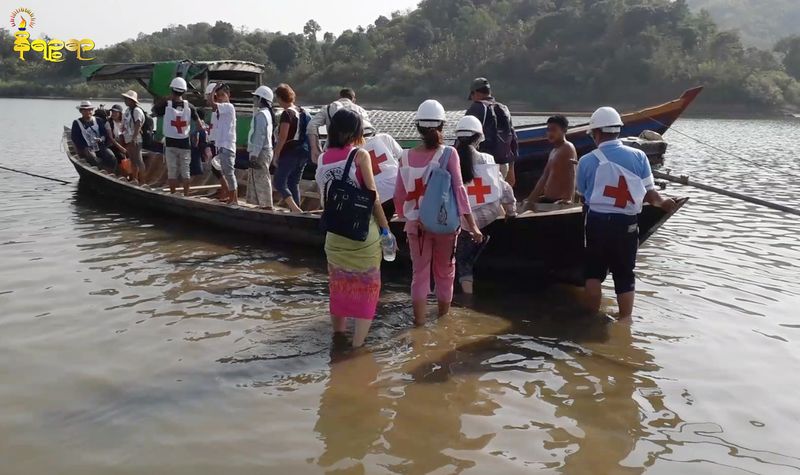 Narinjara News, 17 September 2022

The Burmese junta authority has banned NGOs and INGOs from visiting six townships of Arakan (Rakhine) State with effect from Friday to provide food and other relief items, alleged a local NGO worker.

"All NGOs and INGOs have been restricted from traveling to the townships of Maung Daw, Buthidaung, Rathedaung, Mrauk U, Min Bya and Maebon where there are many Rakhine IDPs and Muslim refugees," said the worker.

"We have already received the notice. So we can not go to those townshops to support the refugees there," informed the worker, who wanted anonymity.

Colonel Kyaw Thura, the security and border affairs minister of Rakhine State, informed the NGOs on 15 September about the restriction, but it is not clear for how long it will be implemented.

Aung Kyaw Win, in-charge of Taungmin Kala camp in Kyauk Taw township, asserted that more than 400 IDPs will face great difficulties because of the junta's prohibition.

"If the government supplies the ration it will be fine. Otherwise it would be problematic for the refugees. Now the government is not helping those people. The military council should reconsider the decision to ban both NGOs and INGOs," added the camp in-charge.

he social welfare, relief and resettlement ministry used to provide rice and other food items to the Rakhine IDPs, but since the military coup last year, the support system has collapsed. Now the junta has prohibited the NGO workers in visiting the people for help.


For some time, the military council has been fighting with Arakan Army members in Rakhine State. The authority has also blocked a number of land and water transport routes. So many families are living now without food and other necessary items.

For the last five months, the IDPs have not received rations from the rescue & repatriation department under the military council. Now the IDPs have to spend Kyats 18,000 provided by WFP per person per month.

Daw Ma Aye Khin from Taungminkula IDP refugee camp said that one who doesnot help others should not prohibit others to do the same.