Junta navy ship hit by AA shelling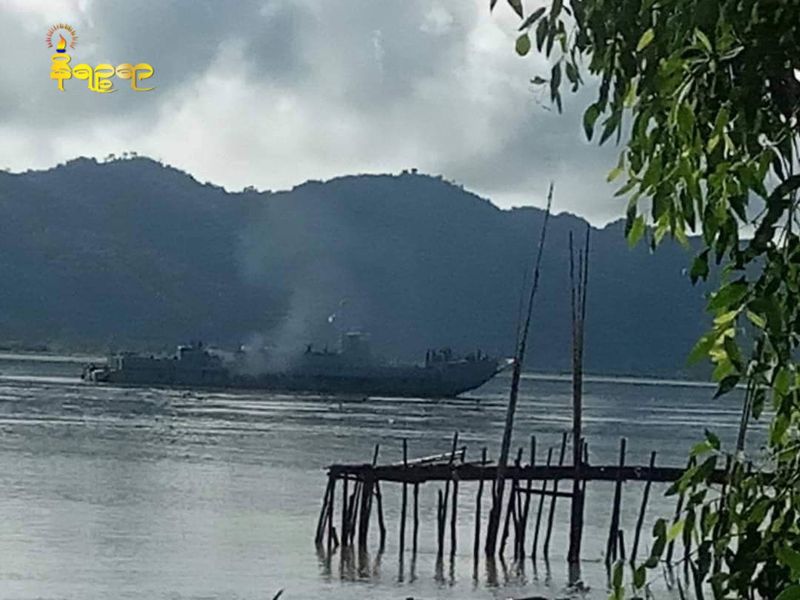 Narinjara News, 18 September 2022
A Military navy vessel faced shelling attacks by Arakan Army(AA) members in a Taungup township creek on Friday noon, where the ship got heavily damaged, said local residents.
After the incident in Arakan's southern district town, the navy ship was stopped near Ma Kyi Kyun island. It is assumed that the engine went out of order and hence the soldiers came out of it and took a different ship.
Along with the soldiers, the ship was loaded with military equipment along with food items and it started the journey from Taungup locality.
The AA attack took place near Shwe Linyeon shipping jetty, which is very close to Bellugyi Taung mountain (Nget Pyaw Chaung creek).
Soon after the attack, soldiers in the vessel responded with firing from heavy weapons. Locals informed that there was an exchange of fire by both small and big arms.
"We could hear around 16 shell gunshots. After about twenty minutes, it ended," added the residents.
Several soldiers are suspected to be killed in the attack, but no details have been available with Narinjara News.
The soldiers were transported from Taungup to Kyauk Phyu township as the junta forces were fighting against AA members there.
It may be mentioned that the AA has targeted a military vessel for the first time. Both the armed forces belonging to the authority and AA have been fighting in various parts of Rakhine State. Lately the battle has escalated from the north to south of the State.
Now the Burmese soldiers are inspecting the boats traveling in the creek. They also continue checking the nearby villagers, stated the residents.