Pregnant woman died of cardiac arrest, four persons including a youth injured in Kyauk Taw gunfire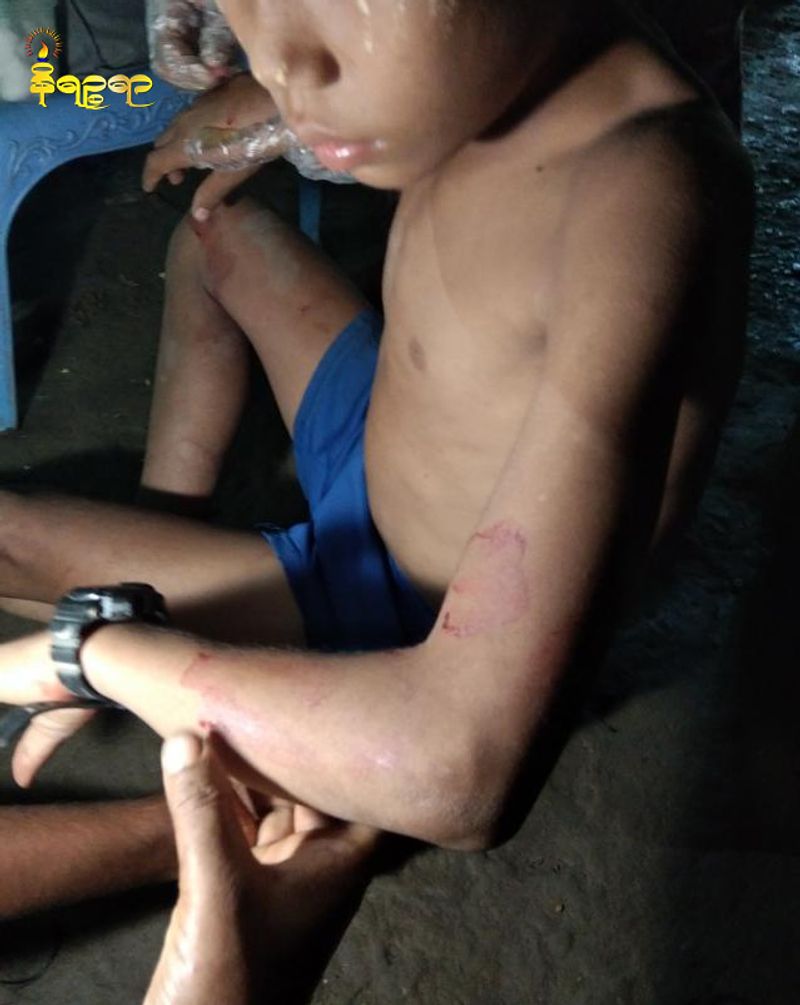 Narinjara News, 21 September 2022

A pregnant woman died of cardiac arrest in a village and four members of a family, including a youth, sustained injuries in another village due to a shell explosion in Kyauk Taw township, 80 miles north of the State capital city of Sittwe.

The deceased woman has been identified as Daw Ma Young (31) hailing from Khaung Doke village.
A close relative claimed that she died of cardiac arrest after hearing the sound of gunshots from the Sa Kha Ka (9) operation command headquarters base in the township at around 1 am on Monday.


"Nothing hit her house, but she died soon after hearing the heavy sound of gunshots. Her pregnancy was nearly 10 months old," he added.

Besides, a large shell exploded in Nagra village on the upper part of Kaladan river, where 4 persons were seriously injured.

The injured individuals are Daw Ma Yin Oo (65), her daughter Daw U Yin Than (42), her sons Maung Myo Naing Win (18, 10th grade student) and Maung Min Hein Soe (14, 6th grade student).


They were injured when all the family members were inside their house at around 4:30 pm yesterday when the shell was fired from an outpost of Sa Kha Ka (9).


The injured persons are not having any medical care as the junta authority has blocked the land and water routes in the twinship.


"They were all sitting and talking inside home when the explosion took place. Their house was also partially damaged," he stated.


The Nagara village is located near the Sa Kha Ka (9) camp. The villagers alleged that heavy weapons were also fired by the soldiers.

On Monday, two navy vessels stationed in Kalatan river near the army camp were hit by AA members with RPG and one time use shock missiles.


In return, the army personnel fired heavy weapons on the surrounding villages.


The soldiers continued firing artillery shells till this morning that started last night at around 11:30 pm. One shell hit the residence of U Aung Kyaw Min in Nagra village causing some damages to the house and also a valued machine, informed a villager.