Minor died in Kyauk Taw following an army shell fired on village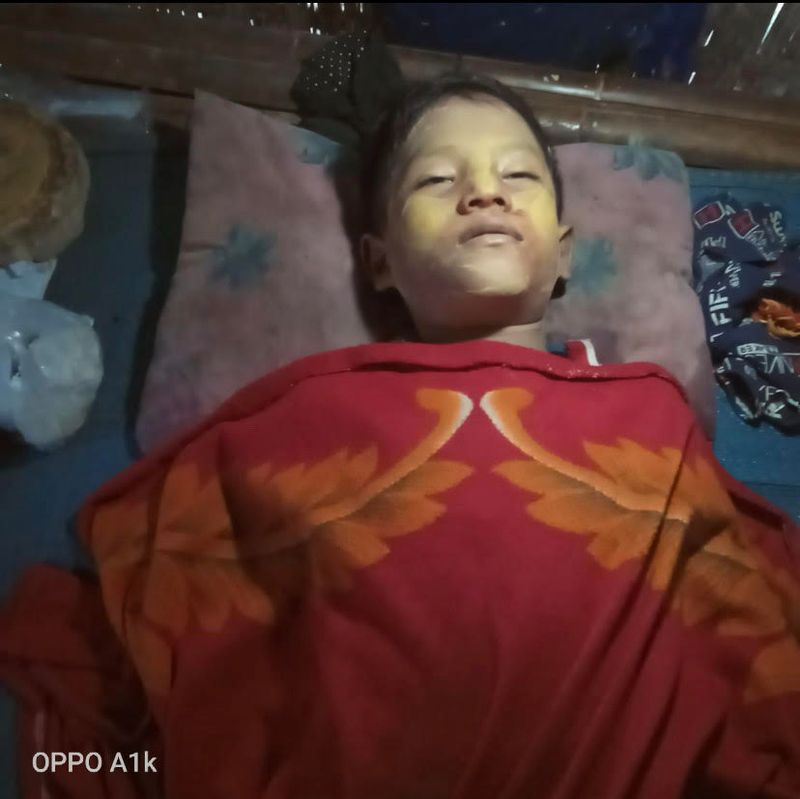 Narinjara News, 26 September 2022
A 7-year-old boy from Nagara village under Kyauk Taw township was killed when a shell fired by the junta soldiers hit the house during the night hours on Sunday.
Maung Ko Naing (b) Maung Gyi, son of U Kyaw Maung, was hit by a piece of shell, and he died on the spot.
One of the artillery shells fired by the Kyauk Taw-based military council Saka Kha (9) at 11 pm on 25 September hit the roof of U Shwe Than Maung's house.
"When the family of U Kyaw Maung went to the next-door house of ( U Shwe Than Maung) for taking shelter from explosions, a shell fell on the house. Roof of the house was damaged by the shell and it finally killed the eldest son of U Kyaw Maung," said a villager.
The junta soldiers fired with heavy weapons in various places. An villager confirmed that one house faced the explosion where the child died injuries in the midnight.
On 21 September, a junta fired shell hit the same village injuring four members of a family.
Later a minor Muslim boy was killed by a heavy weapon at Thein Taung village in Buthidaung Township on 23 September. Two other civilians also sustained injuries at Mrauk Wra village near Thapike Taung under Buthidaung township.
Local residents claim that as the Burmese soldiers failed to fight against the Arakan Army members, they are deliberately firing on the Rakhine villages out of frustration.