Junta arrested 15 Rakhine residents with the accusation of linking with ULA/AA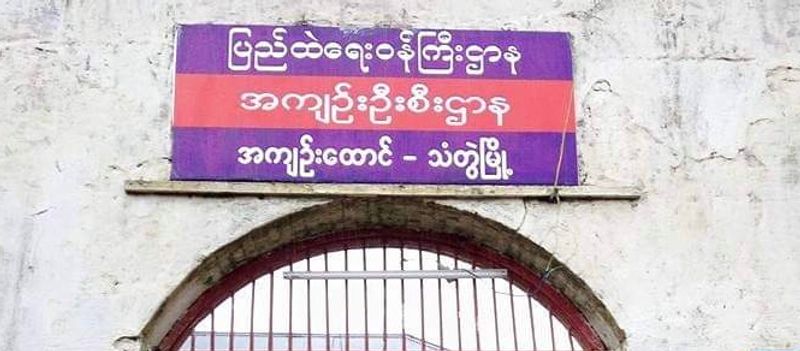 Narinjara News, 1 November 2022
With an aim to suppress and prevent further expansion of support bases for the United League of Arakan and Arakan Army (ULA/AA) towards the southern part of Rakhine State, the Burmese military council has arrested and prosecuted a number locals in the last few days.
A Taungup resident informed that a number of local people were arrested from Taungup and Thandwe townships located at southern part of Rakhine state.
He also added that arbitrary arrests are happening almost every day and hence everyone remains scared of the situation.
The people are being arrested for providing financial support and sending information about military activities to AA members. The locals are also accused of leaking government data to them.
Recently, at least 15 people were arrested with the charge of raising funds to AA members.
Four individuals from Taungup township namely U Kyaw Thaung (42 years old, son of U Kyaw Tun Aung), Ko Ko Naing (29, son of U Thein Chey), Soe Min Tun (32, son of U Kyaw Lwin) and U Aye Kyaw Kyaw (29, son of U Kyaw Zaya) are facing legal problems.
A case has been opened against U Aung San (b) U San Tin (45), a Chin national Christian pastor hailing from Talai Taung village under Ann township.
They all are accused of sending vital information about the activities of government employees including military personnel to the Rakhine Army.
On 27 October, Na Myo Aung, U Kyaw Kyaw Naing and U Maung Mat from Thandwe township faced police cases under the unlawful act.
Moreover, Daw Khin Hla and U Kyaw Kyaw Naing from Taungup township are also being prosecuted under the act.
Win Maung Maung Phyo, a senior clerk at the general administration department of Thandwe township, also faces charges under the unlawful act. He has been accused under section 505 (Ka) of the penal code with the allegation of sending information about households, villages and departmental meetings to AA leaders.
A case was opened under section 505(a) against U Hlaing Win Htut (aka) Win Htut, a ward clerk hailing from Saekgyi village under Thandwe township, for maintaining links with ULA/AA. He also allegedly sent inputs about the military council Army to AA leaders.
More than 150 people have been arrested in Rakhine State since the resurgence of gunfighting, where most of them had been arrested and charged under article 17(1) of the unlawful act and also under section 505 (a) (b) of the penal code.