An Local administrator and a resident were each sentenced to 3 years in prison under Section 505(A) in Paletwa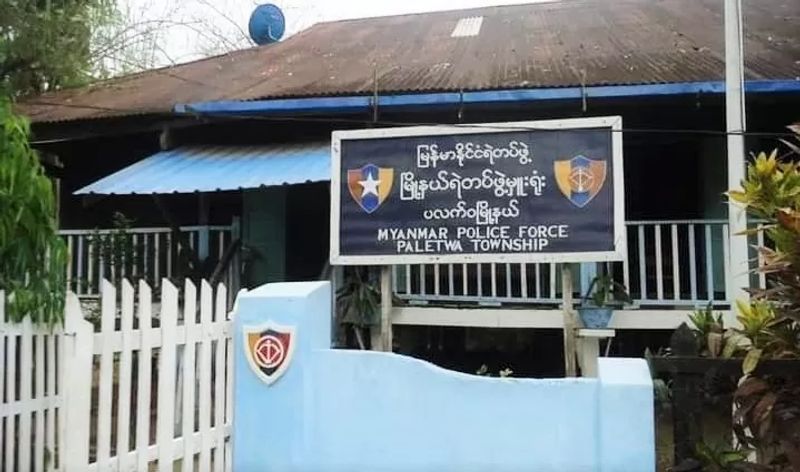 November 23, 2022. (Narinjara)
A Military Council-controlled court sentenced a local administrative officer in charge of 100 houses and a local man from Paletwa Township in Chin State to 3 years in prison for sedition under Section 505(A) on November 21.
Those sentenced are U Maung Win (60), the 100-house-group elder of Myoma Ward in Paletwa and U Maung Me Kyawt (57), both are Rakhine men.
Both were sentenced to 3 years in prison by the Paletwa Township Court on November 21 and are currently detained at the Paletwa Myoma Police Station.
Family members of U Maung Me Kyawt said they are very worried because he has fallen ill as a result of military interrogation, and because of his denial of access to receive his medication while in detention.
"Since being sentenced to prison, he is no longer allowed to see family members. That is why we are very worried. We want to provide medical attention for him if at all possible. We are worried that he will die in custody. The verdict has been passed, so we can't do anything now. We can only hope that he returns to us alive. It would be great if he was released in an amnesty", a family member said.
Both those who received jail sentences make a living from hillside farming in Paletwa and have no connection with the Arakan Army (AA), their family members claimed.
They were arrested in early June by Military Council troops at their homes and taken to the Paletwa-based 289th Battalion.
The two were interrogated at the battalion to see if they had any connections with AA. After that, they were charged under Section 505(A) of sedition, and the Military acted as the prosecutor.
On October 6, U Chit San, an elderly man from Paletwa was also sentenced to 3 years in prison for sedition under Section 505(A).
Currently, a significant number of Paletwa residents, including education staff, have been arrested by the Military Council for allegedly having links with AA, and some of them have been charged under Article 17(1) of unlawful associations act.