Blankets to IDP camp donated by Rakhine Social Association, Norway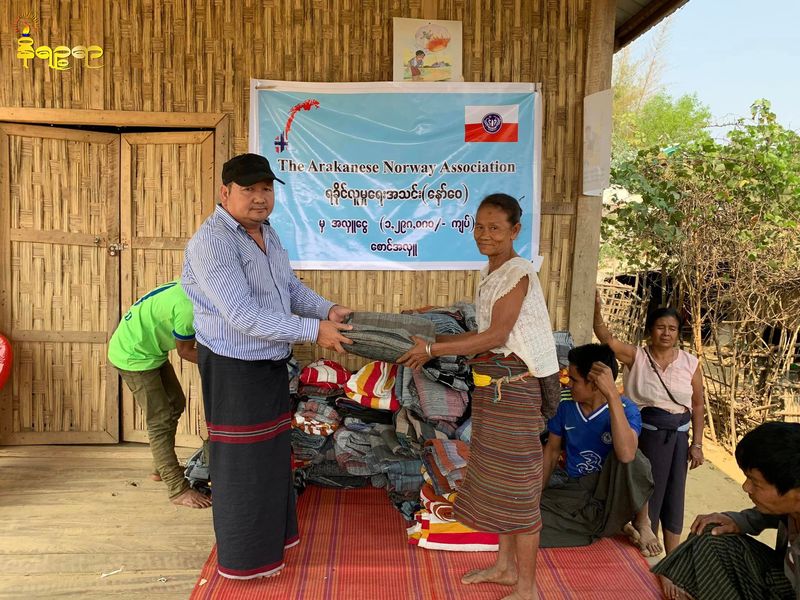 Narinjara News, 21 January 2023

Rakhine Social Association, Norway donated a large volume of blankets to the Taungmin Kala camp in Kyauk Taw township, where the refugees are still facing crisis in the cold winter days because of the shortage of blankets.

On behalf of the RSA (Norway), Wan Lark Development Foundation donated blankets to the refugee camps in Kyauk Taw townshipon on 18 January.

162 blankets (worth Kyats12,980,000 ) were donated to 81 households.Two blankets per family were handed over to those people who were displaced in Rakhine, said U Khaing Kung San, director of the Wan Lark Development Foundation.


"In the cold winter days, the refugees need warm clothes and blankets. We donated according to the necessity," he added.

U Aung Kyaw Win, in-charge of Taung Minkala IDP camp informed Narinjara News that they were grateful to the donors for coming forward to donate the warm clothes and blankets.


"I am personally very grateful to receive the items as it was necessary," he added.


Taung Minkala war refugee camp in Kyauk Taw township is supporting more than 500 ethnic Khmer people who fled the war in their places.

During the gunfighting between the government forces and AA members between 2018 and 2020, a large number of residents from Painya Wa, Nga Swe and Parchay tribal villages fled to refugee camps in Taung Minkular.