RCSS admits NCA peace talks – 7 Wasted Years General Yawd Serb Fails to address reality of NUG/EAO revolution and war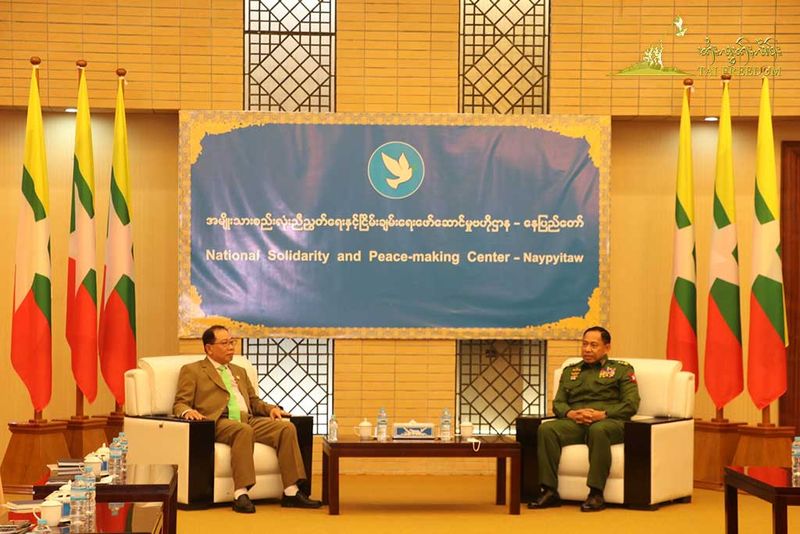 Narinjara News,

January 25, 2023
General Yawd Serk, Chairman of the Restoration Council of Shan State (RCSS), said that the past 7 years have been wasted due to the inability to implement the NCA contract. This was said by RCSS Chairman General Yawd Serk in a meeting with the National Peace Talks Team held at the National Unity and Peace Restoration Coordination Committee in Nay Pyi Taw on January 24.
" It has been more than 7 years since we signed the NCA contract, but there has been no political development," said General Yew Sis." we have not been able to implement the NCA contract in practice, so we have wasted a lot of time in the last 7 years," he said.
The Nationwide Ceasefire Agreement (NCA) was signed by 8 ethnic armed organizations on October 15, 2015.On October 15, 2018, the three-year anniversary of the NCA, 2 more ethnic armed groups joined and signed, bringing the number of signatory groups to 10.
General Yew Sis concluded, " if the peace process is to continue in the future, we must learn from the mistakes of the past."
In spite of the miserable record of the Military- led NCA process ,there is no indication that General Yawd Serk is thinking of holding a dialogue with the other major EAOs – the KNU/KNLA. KIA that have rejected the junta's peace process, and have sided with the revolutionary movement to end the 2008 constitution.
Shan analyst Sai Wansai considered it strange that RCSS statement that called for a new Panglong Peace agreement in 2022 " failed to mention the ongoing war ,the NUG and the EAOs engaged in a revolution against the military junta, with precisely the objective of implementing a new version of the Panglong Agreement.