Muslim child killed in Buthidaung landmine blast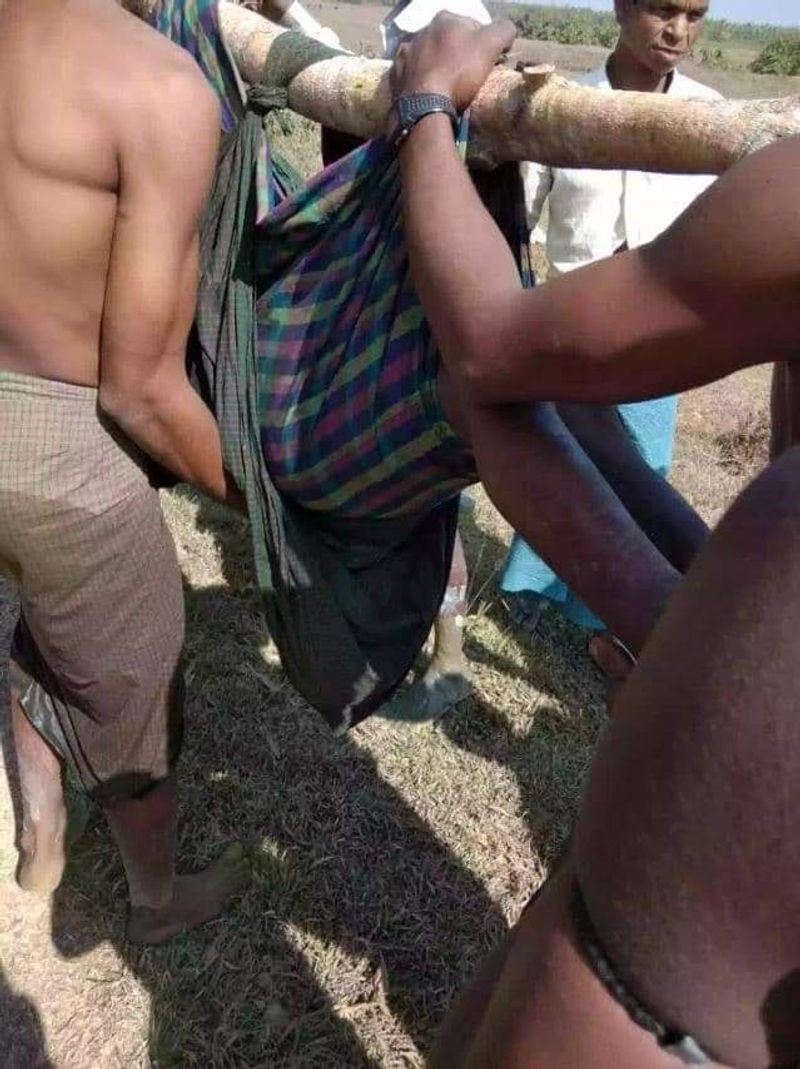 Narinjara News, 27 January 2023
One Muslim child was killed, and three others were seriously injured in a landmine explosion that took place in Buthidaung township, which is near to the Bangladesh border.

According to a local villager, the mine exploded when four young people from Po Khao Chong (Muslim) village were busy cutting a tree at around 12 noon of 26 January in a mountain.

The deceased has been identified as Mamek Nu (11 years old). The wounded boys include Jani Alam (14), Auzil Ulla (12) and Robi Usong (12). They are now recovering at an Arakan Army (AA) clinic in Buthidaung.

"The villagers heard the sound of an explosion and went to the location. They saw one child was lying dead and three injured," added the villager.

The mountain, where the explosion took place, earlier witnessed the gun battles between the military council soldiers and AA members. The militaries had opened a camp in the location.

It may be mentioned that landmine explosions often take place where the militaries used to station in various parts of Rakhine State. The local people, who depend on the forest produces, face the mines and many have lost their lives.

On 17 January, a young man from Nadin village under Mrauk U township faced a landmine blast while collecting firewood and his right leg had to be amputated.