Over 100 Myanmarese, imprisoned in Thailand, sent back to their places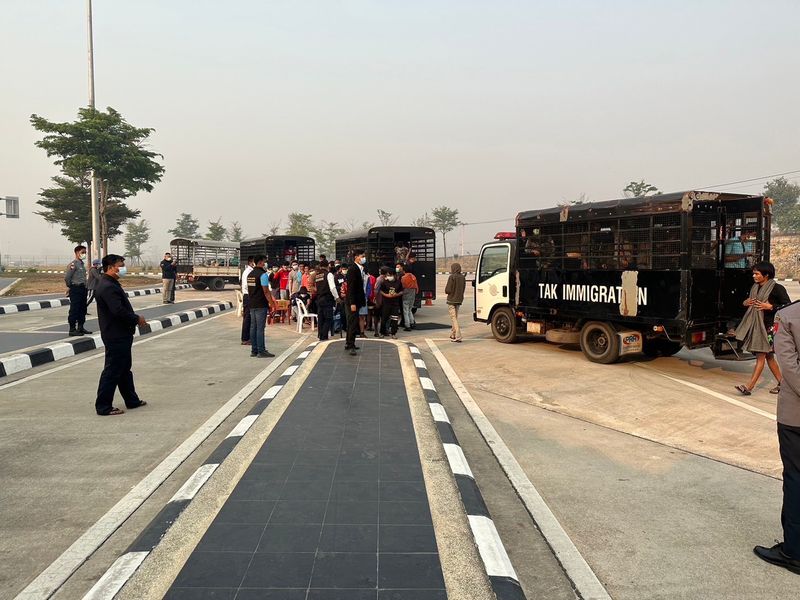 Narinjara News, 3 March 2023

At least 138 Myanmar nationals, who were imprisoned in Bangkok of Thailand, have been transferred to the concerned Myanmar authorities from Mae Sot on Thursday as their sentence period has expired.

U Hla Myo Than, an embassy officer in Mae Sot, informed Narinjara News that the Myanmar nationals came to Thailand for different reasons and lately their jail terms are over in Thailand.

"They were arrested for entering Thailand illegally. They were not recognised as immigrant workers. We want to send them back to their places through responsible Myanmar agencies," he added.

The Myanmar citizens were released from the immigration detention center (IDC) in Bangkok.

They all were handed over at Mae Sot-Myawaddy friendship bridge, where the Burmese junta authorities received them for sending back to respective places.


On 8 and 15 February last, over a group 600 Myanmar nationals, who were detained at IDC Ranong (Thailand) was also handed over to the Myanmar authorities in Kawthaung.